Halbautomatische Kapselfüllmaschine JTJ-V vertikaler Typ
Big Promotions
Video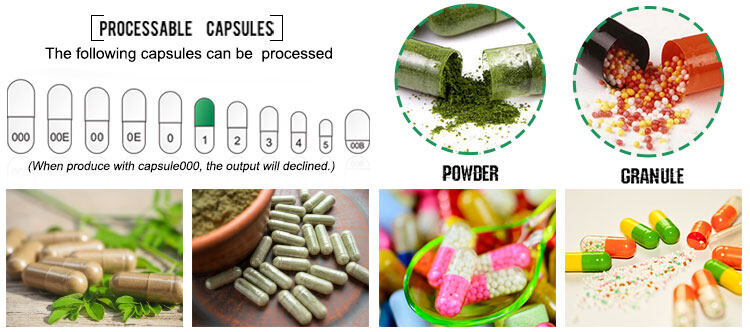 Introduction
Die aktualisierte halbautomatische Kapselfüllmaschine vom vertikalen Typ JTJ-V führt zu einer schnelleren Produktion und erfüllt die G.M.P. Anforderungen, genauere Befüllung, sicherer Betrieb, einfache Wartung. Es arbeitet geräuschlos und die Reinigung ist einfach.
Die Funktionen der ersten Station umfassen das Zuführen, Ausrichten und Einsetzen der Kapseln in die Bohrungen des Halterings. Außerdem wird Vakuum zum Trennen von Kapselkappe und -körper in der ersten Station verwendet. Nach Ausrichtung der Kapsel kann die Kapselkappe im oberen Haltering und der Kapselkörper im unteren Haltering verbleiben.
Ein spezielles Design ermöglicht den einfachen, einfachen und präzisen Wechsel der Form für Kapseln unterschiedlicher Größe innerhalb von 10 Minuten.
Specifications
Model
JTJ-V
Capsule Size
000#, 00L#, 00#, 0L#, 0#, 1#, 2#, 3#, 4#
Capacity
10,000 to 15,000 per hour
Electrical Supply
As electrical facilities vary from country to country, please provide your specifications at time of order so that the correct motors are supplied with your machine
Vacuum Pump
40m3/h
Compressed Air
0.03m³/min,0.7MPa
Overall Dimensions
Length: 1140mm
Width: 700mm
Height: 1630mm
Weight: 380Kg
Package Size
Length: 1650mm
Width: 800mm
Height: 1750mm
Weight: 500Kg


Remarks
Alle rostfreien Schalen, Trichter, Maschinentisch usw. erfüllen G.M.P. Bedarf.
Variable Geschwindigkeit zum Füllen von Kapseln mit unabhängiger Leistung und Fixpunktfüllung, die zu einer genauen Dosierung führen.
Keine Lackierung auf der Maschinenoberfläche, um Ablösen und Verunreinigung zu vermeiden.
Einfache Struktur und geringe Fehlfunktion, leicht zu warten und zu reinigen. Einfache Bedienung, nur ein Bediener erforderlich.
Bewertungen
El contenido de la página es muy clara y detalla al equipo, buena opción para poder hacer la compra
From: Gast | Datum: 08.08.2019 11:34
War die Bewertung hilfreich?
(

5

/

3

)
Schreiben Sie Ihre eigene Bewertung
Bietet Auch
New Arrival
Verwandte Produkte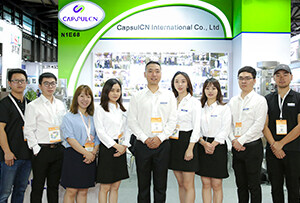 Our Team
As an expert in the pharmaceutical and pharmaceutical packaging industry, iPharMachine has provided solutions for hundreds of pharmaceutical and health product manufacturers for 17 years. By visiting customers, we get good reviews from our customers.
Kürzlich angesehen
Big Promotions