Halbautomatische Kapselfüllmaschine JTJ-V Horizontaler Typ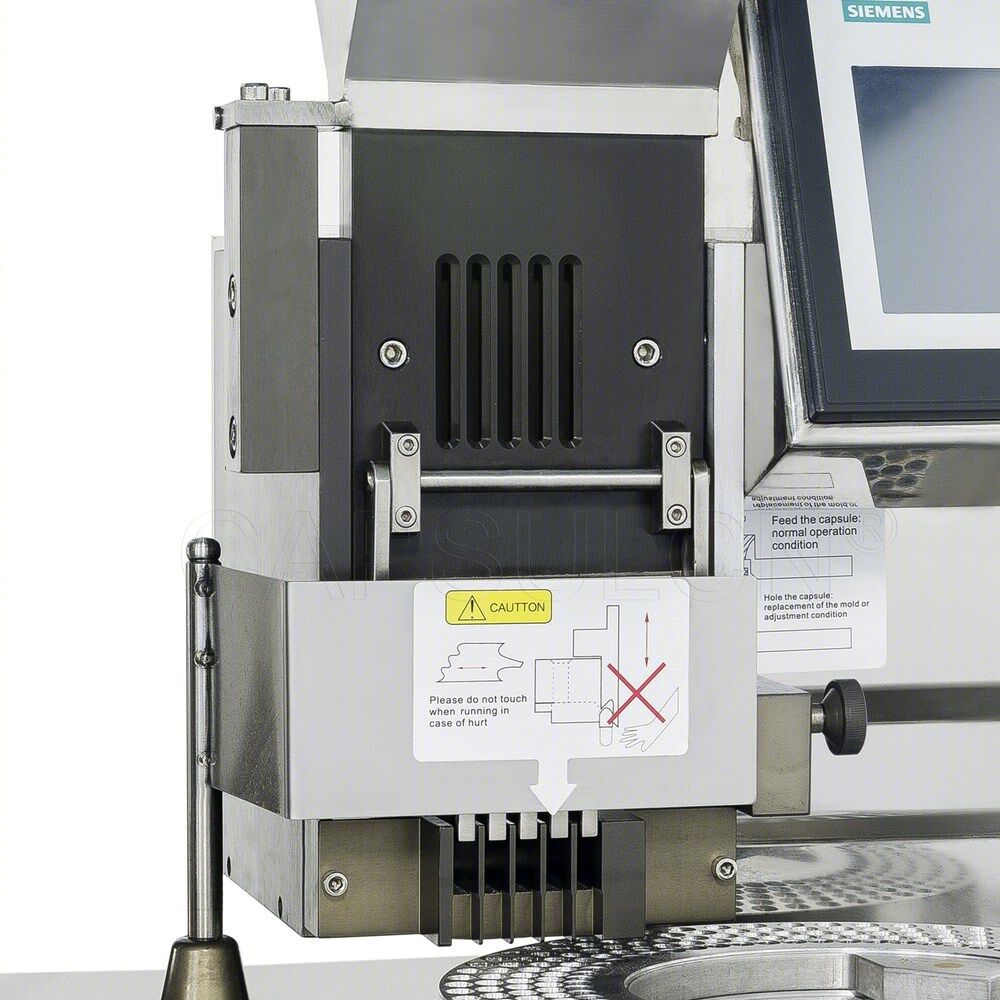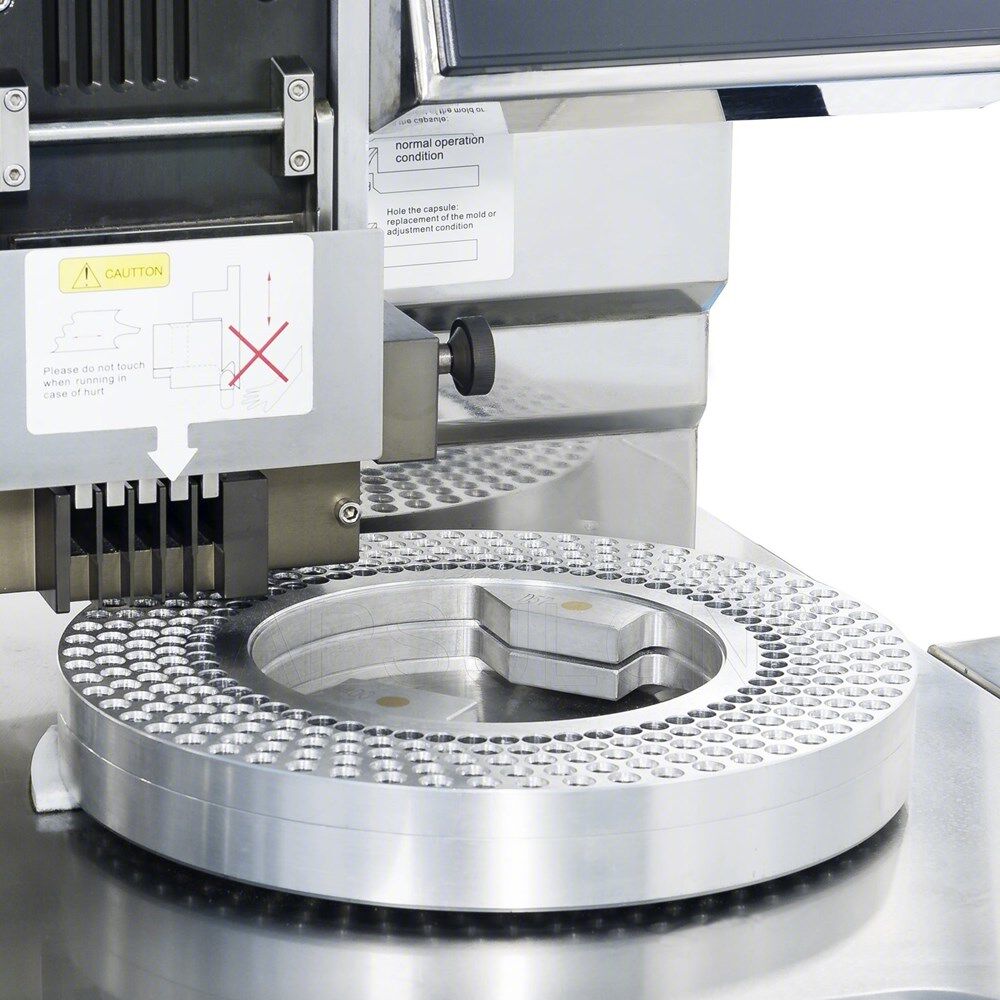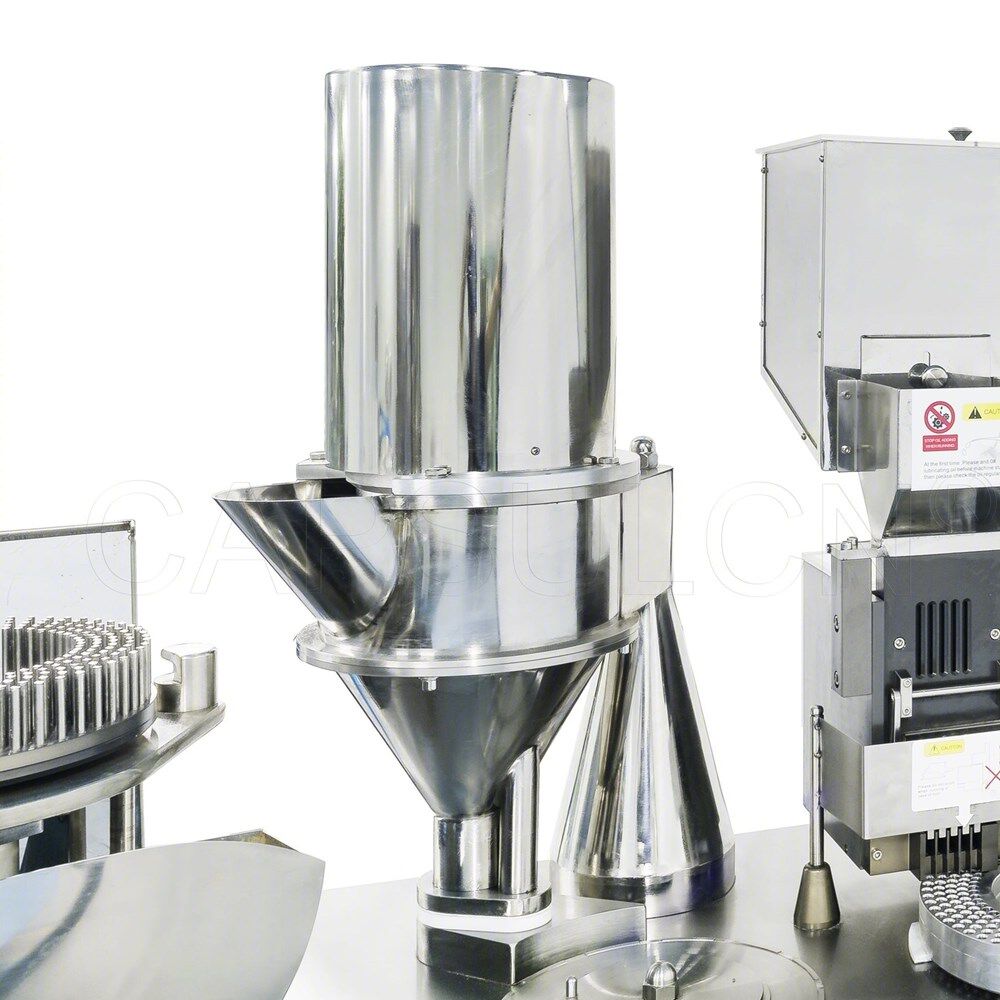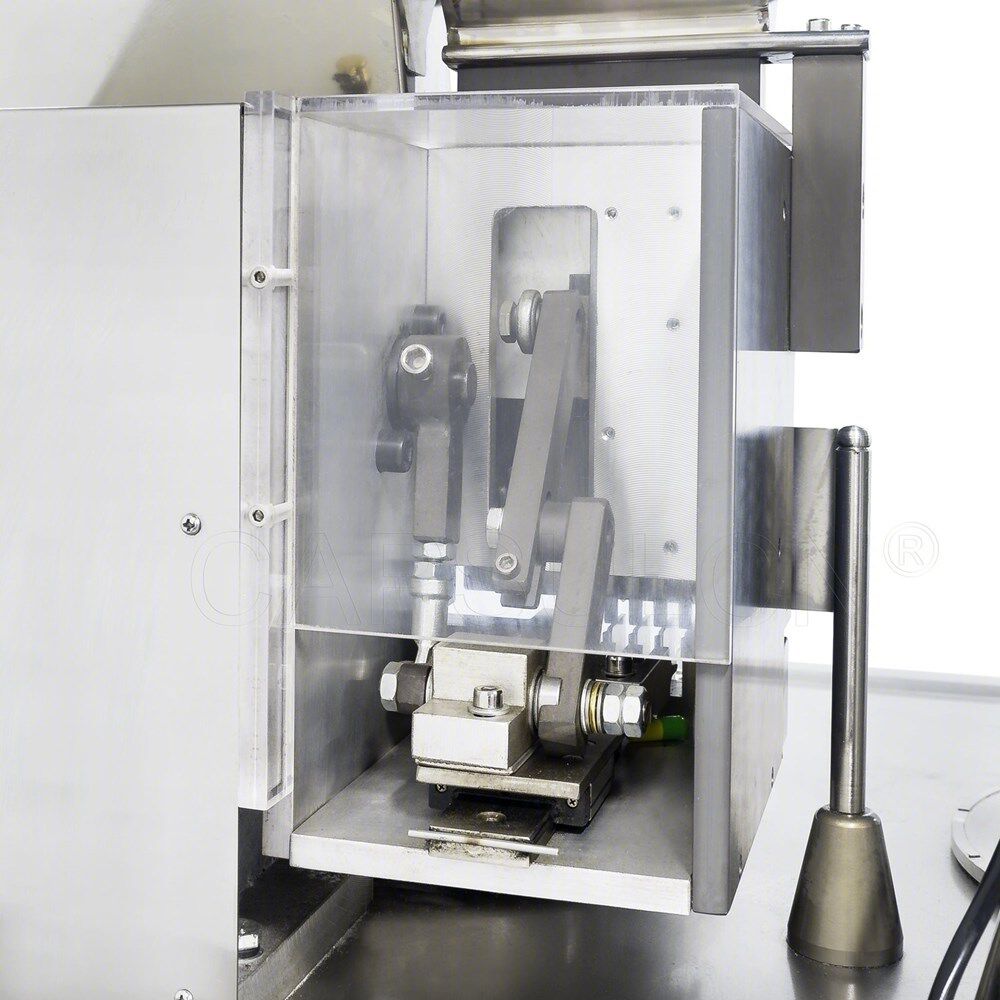 Video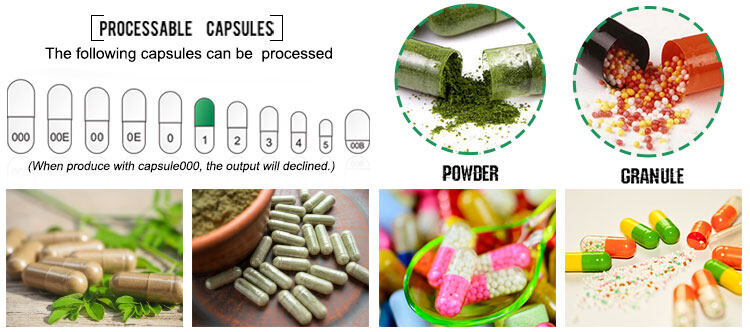 Introduction
Die Maschine ist mit Elektro- und Luftsteuergeräten und einer automatischen Zähleinrichtung ausgestattet und kann den gesamten Füllprozess automatisch nacheinander abschließen, vom Positionieren leerer Kapseln über das Trennen leerer Kapseln zum Füllen von Kapseln bis zum Verschließen gefüllter Kapseln.
Es eignet sich zum Befüllen der Kapseln in den Größen 00#,0#,1#,2#,3#,4# und Sicherheitskapsel. Es kann angepasst werden, um Kapseln ab Größe 000 # Größe 5 # zu füllen, aber die Füllgeschwindigkeit wird langsamer.
Die Füllmenge kann durch die Anzahl der Umdrehungen der Dosierscheibe eingestellt werden. Der Pulverdosierer hat auch eine Schnecke, um die Pulverfüllung zu regulieren.
Diese Verbesserung führt zu schnellerer Produktion, Erfüllung der cGMP-Anforderungen, genauerer Befüllung, sichererem Betrieb, einfacher Wartung, extrem niedrigem Geräuschpegel, einfacher Reinigung und weniger Arbeitsaufwand.
Specifications
Model
JTJ-V
Control Panel
Siemens
Capsule Size
000#, 00L#, 00#, 0L#, 0#, 1#, 2#, 3#, 4#
Capacity
10,000 to 15,000 per hour
Electrical Supply
As electrical facilities vary from country to country, please provide your specifications at time of order so that the correct motors are supplied with your machine
Vacuum Pump
40m3/h
Compressed Air
0.03m³/min,0.7MPa
Overall Dimensions
Length: 1140mm
Width: 700mm
Height: 1630mm
Weight: 380Kg
Package Size
Length: 1650mm
Width: 800mm
Height: 1750mm
Weight: 500Kg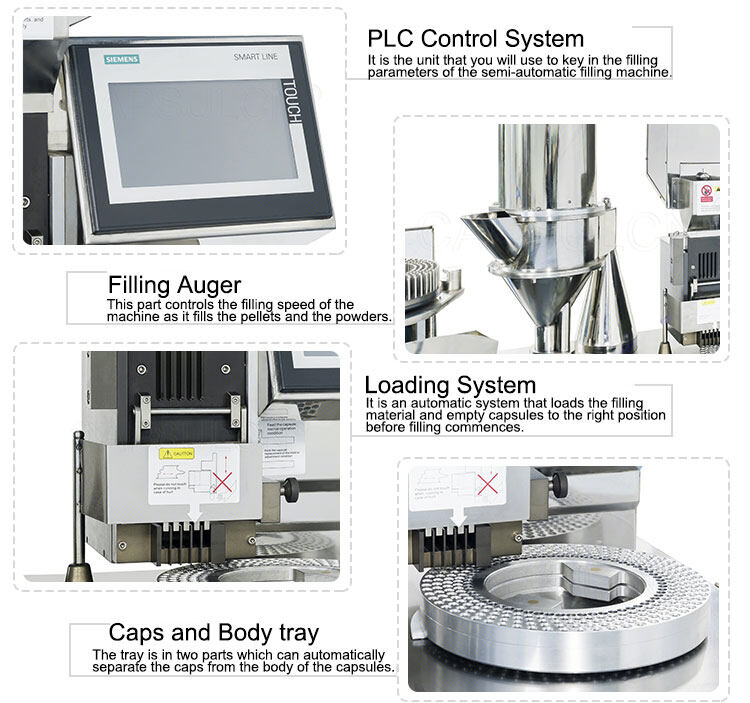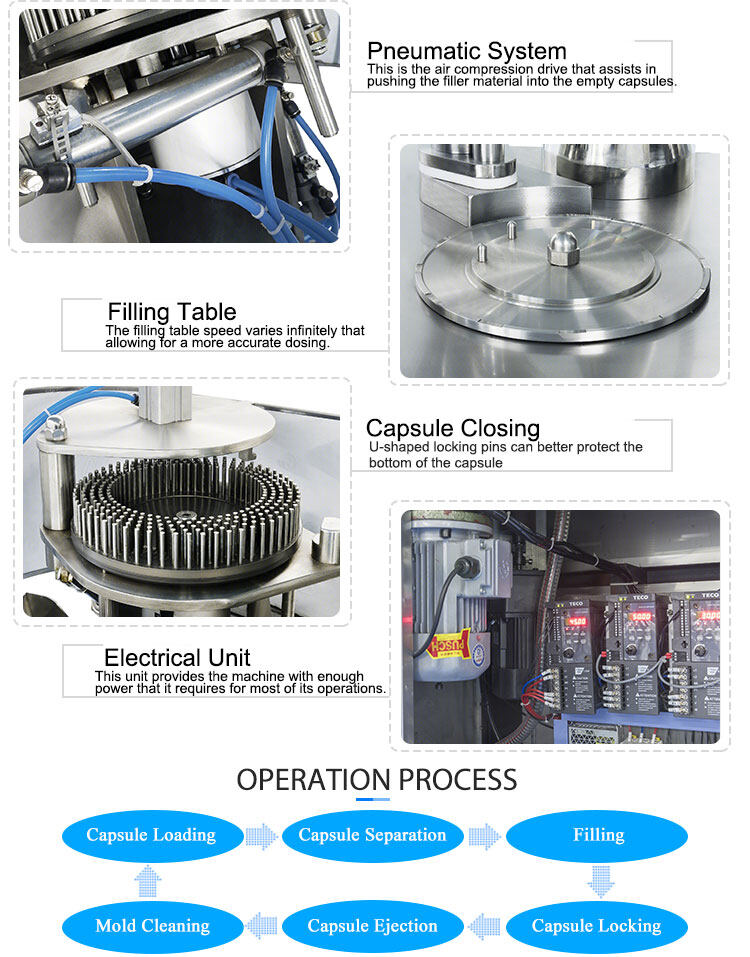 Remarks
Es ist nur ein Bediener erforderlich, und die Betriebsschulung kann in 10 Minuten durchgeführt werden.
Ein spezielles Design ermöglicht den einfachen, einfachen und präzisen Austausch von Teilen für Kapseln unterschiedlicher Größe innerhalb von 30 Minuten.
Es hat eine unendlich variable Geschwindigkeit des Fülltisches mit unabhängiger Leistung und Festpunktfüllung, die zu einer genauen Dosierung führt.
Kann verwendet werden, um Pulver mit verschiedenen Charakteren zu füllen, wie z. B. nicht freifließendes Pulver, statisches Mehl, klebriges Myommaterial.
Bewertungen
JTJ-V capsule filling machine received, logistics soon packaging meticulous, quality and workmanship are very good, easy to operate, cleaning is also very convenient! Very satisfied!!!
From: Gast | Datum: 07.10.2019 23:36
War die Bewertung hilfreich?
(

0

/

0

)
Schreiben Sie Ihre eigene Bewertung
Bietet Auch
New Arrival
Verwandte Produkte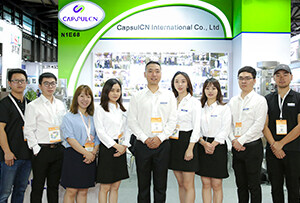 Our Team
As an expert in the pharmaceutical and pharmaceutical packaging industry, iPharMachine has provided solutions for hundreds of pharmaceutical and health product manufacturers for 17 years. By visiting customers, we get good reviews from our customers.
Kürzlich angesehen