Plastic Tube Sealer Machine
Plastic Tube Sealer Machine comes with hot-air sealing, ultrasonic sealing, and impulse sealing or hot-jaw sealing options. Depending on the industry for a given product, Plastic Tube Sealer Machine used to seal composite tube, aluminum plastic tube, such as toothpaste, chemical composite tube etc. The most popular tube sealing machinery option is hot-air tube sealing. Ultrasonic tube sealing is another popular option found in the packaging industry today. iPharmachine's Tube Sealers are self-contained units perfect for work in laboratories, on production lines, at R&D facilities and quality-control units.
Der NF-60Z kann das Abfüllen von Salben, Cremegelees oder viskosen Materialien, das Falten des Schwanzes und das Prägen von Chargennummern (einschließlich Herstellungsdatum) automatisch durchführen.
Die Kunststoff- und Tubenfüll-Verschließmaschine NF-10 wird hauptsächlich im Übertragungsprinzip eingesetzt. Der Antrieb des Teilungsmechanismus mit einer Halterung des Drehtisches wird als intermittierende Bewegung, vollständige Innen- und Außenheizung, automatisches Füllen und Versiegeln, Druck, Trimmen, Ausgang des fertigen Produkts und eine Reihe von Funktionen verwendet. 0
Empfohlene Produkte
Save $1,000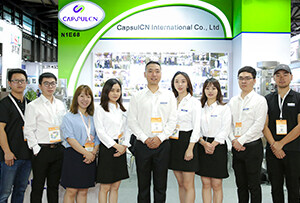 Our Team
As an expert in the pharmaceutical and pharmaceutical packaging industry, iPharMachine has provided solutions for hundreds of pharmaceutical and health product manufacturers for 17 years. By visiting customers, we get good reviews from our customers.