NJP-3500C Automatisch Kapselfüllgerät Kapselfüllmaschine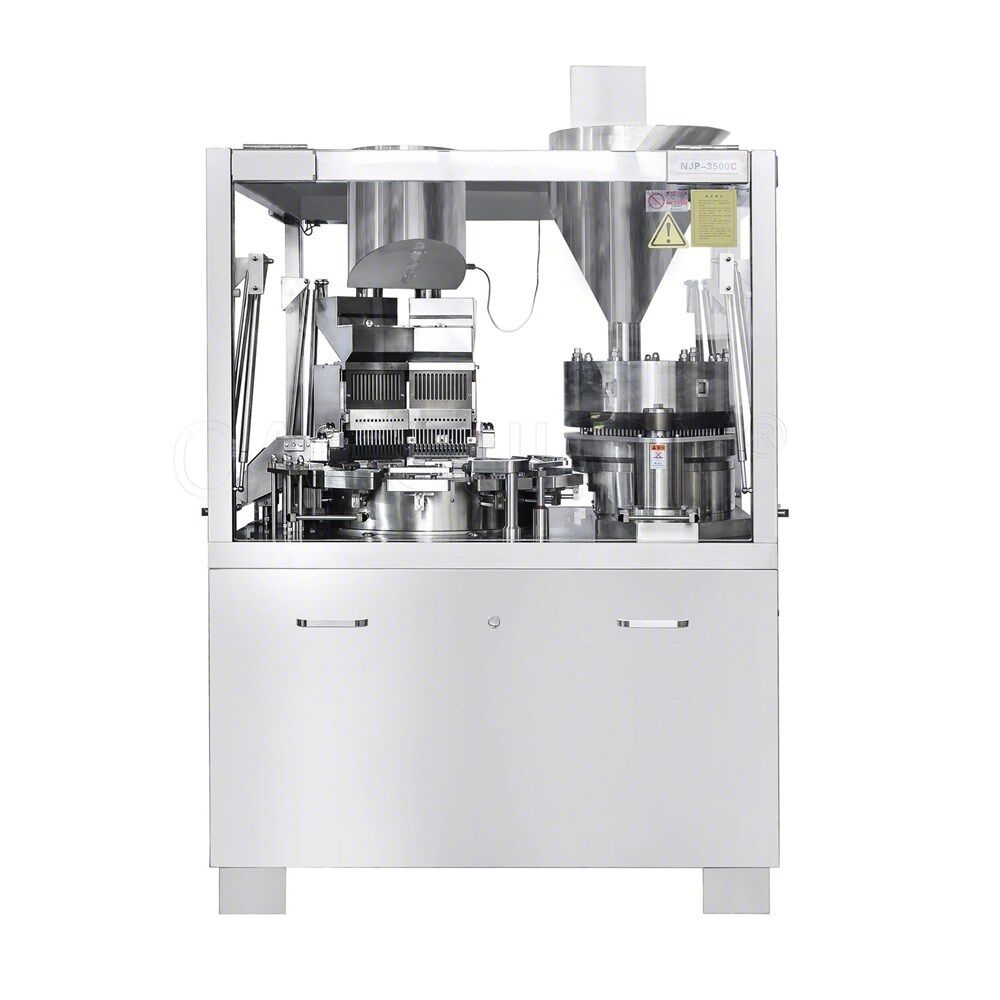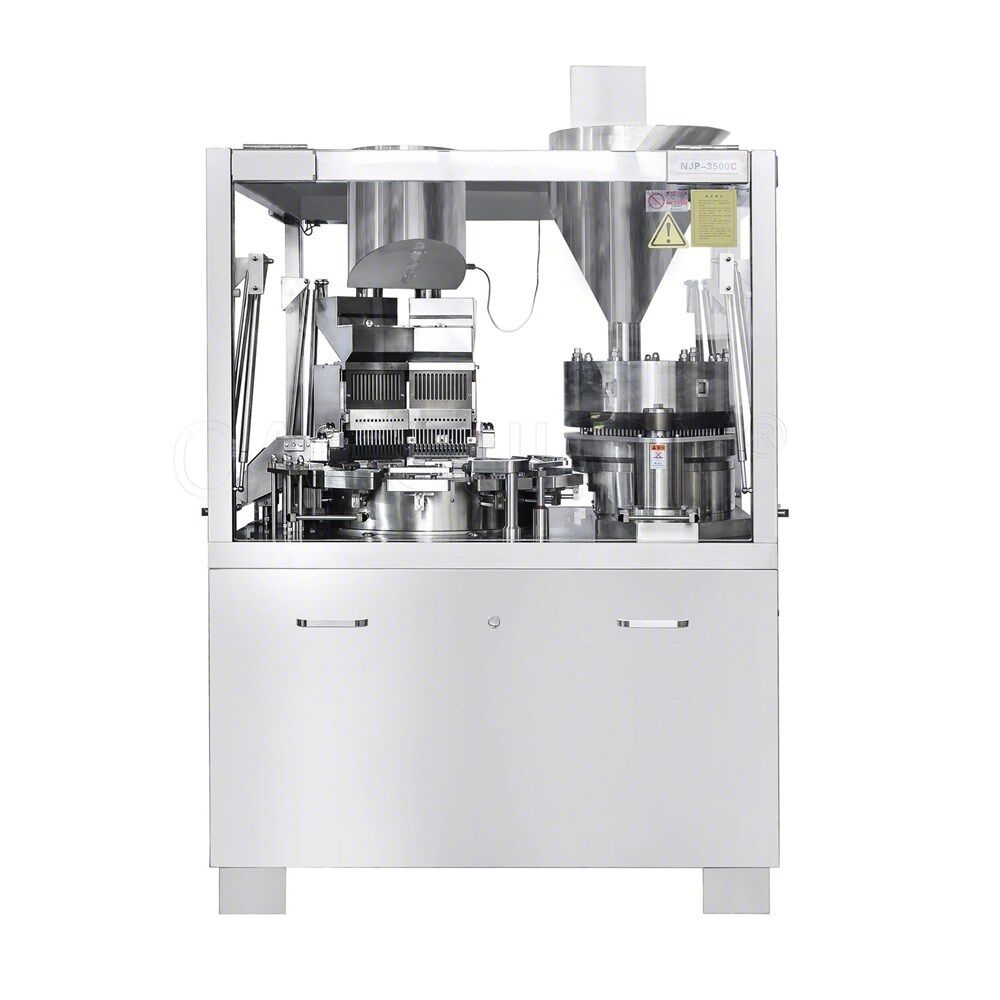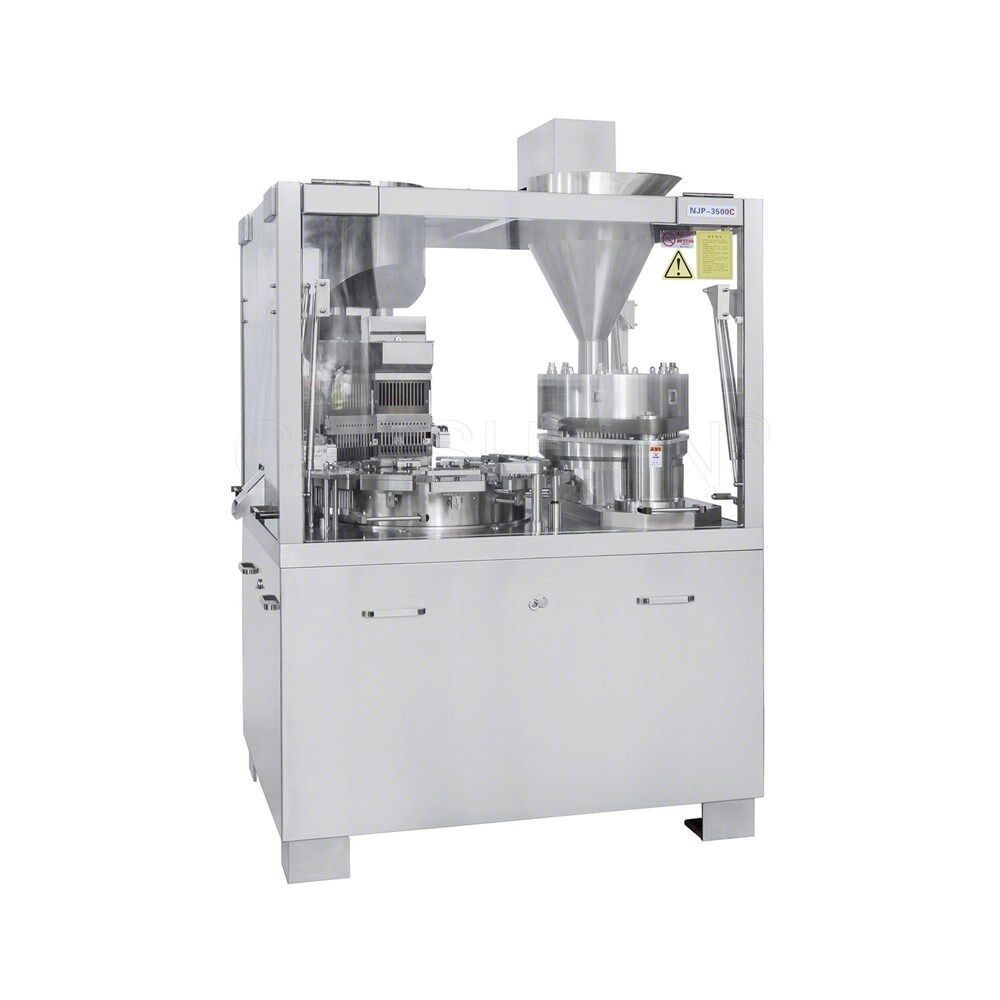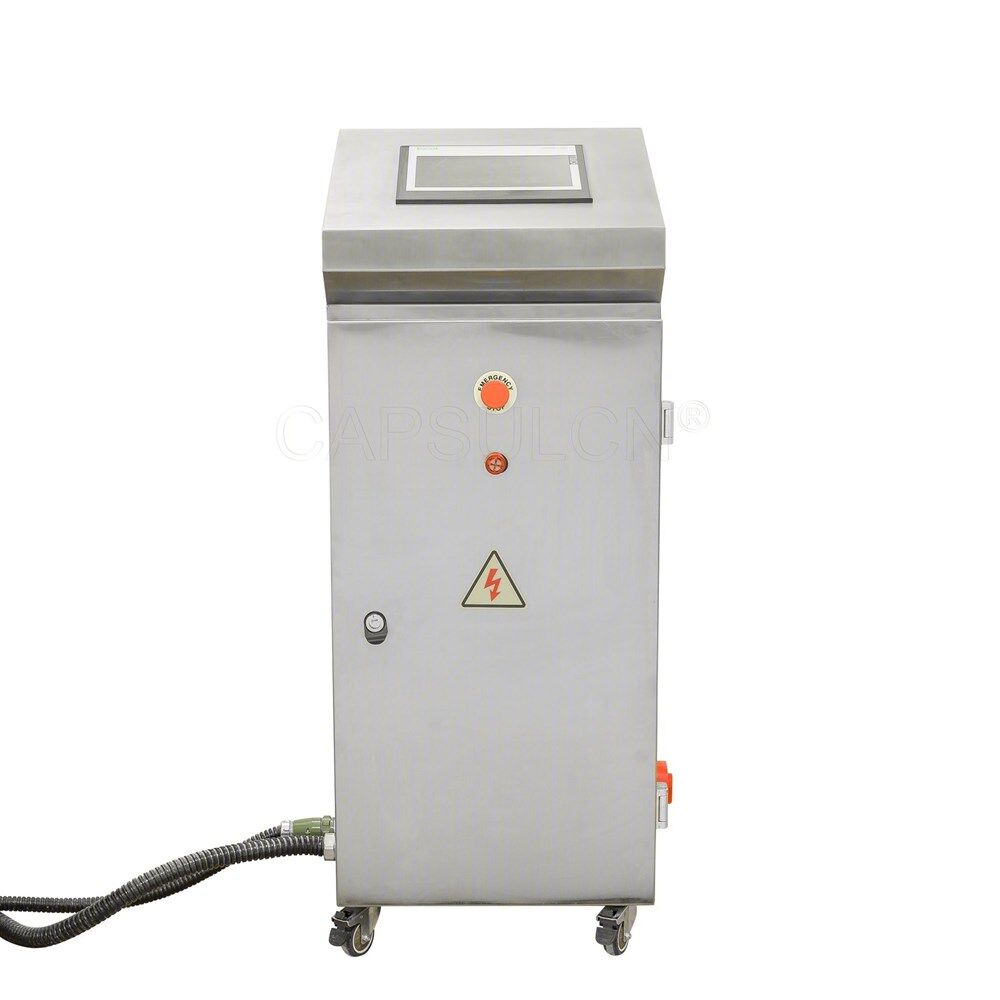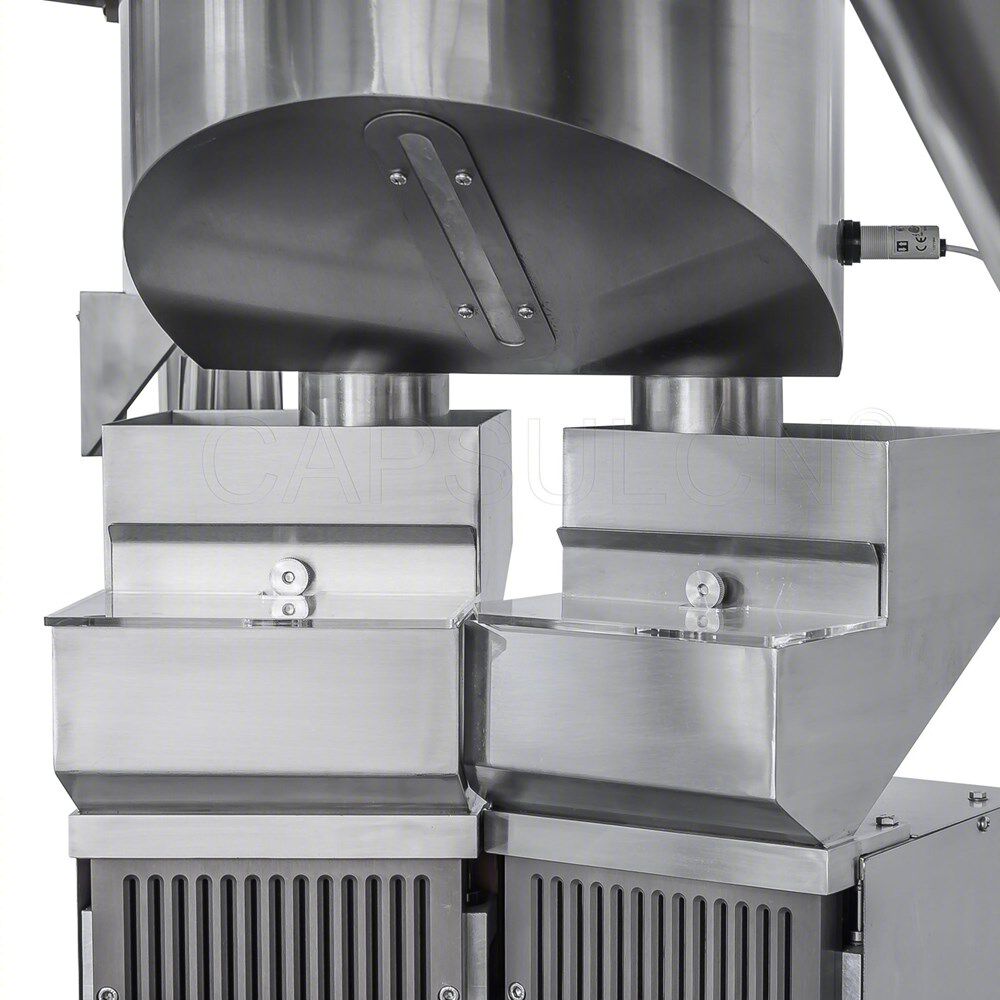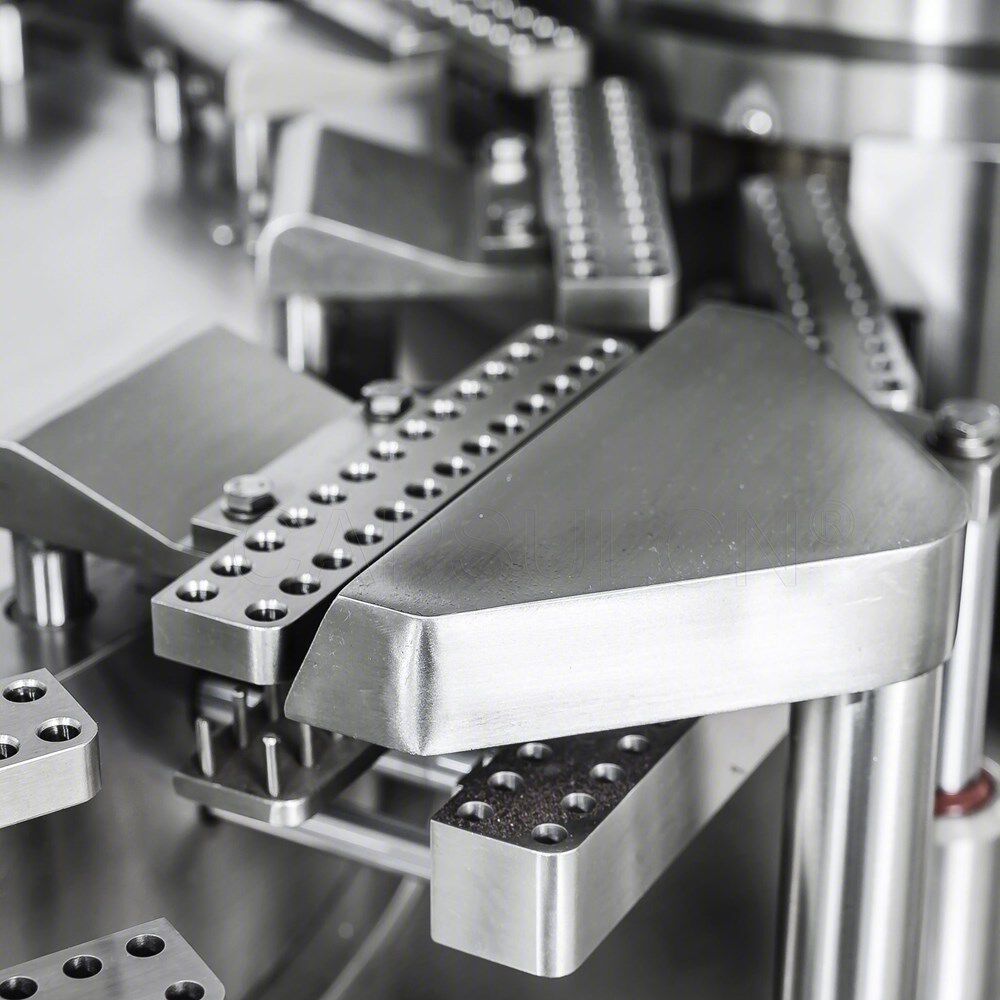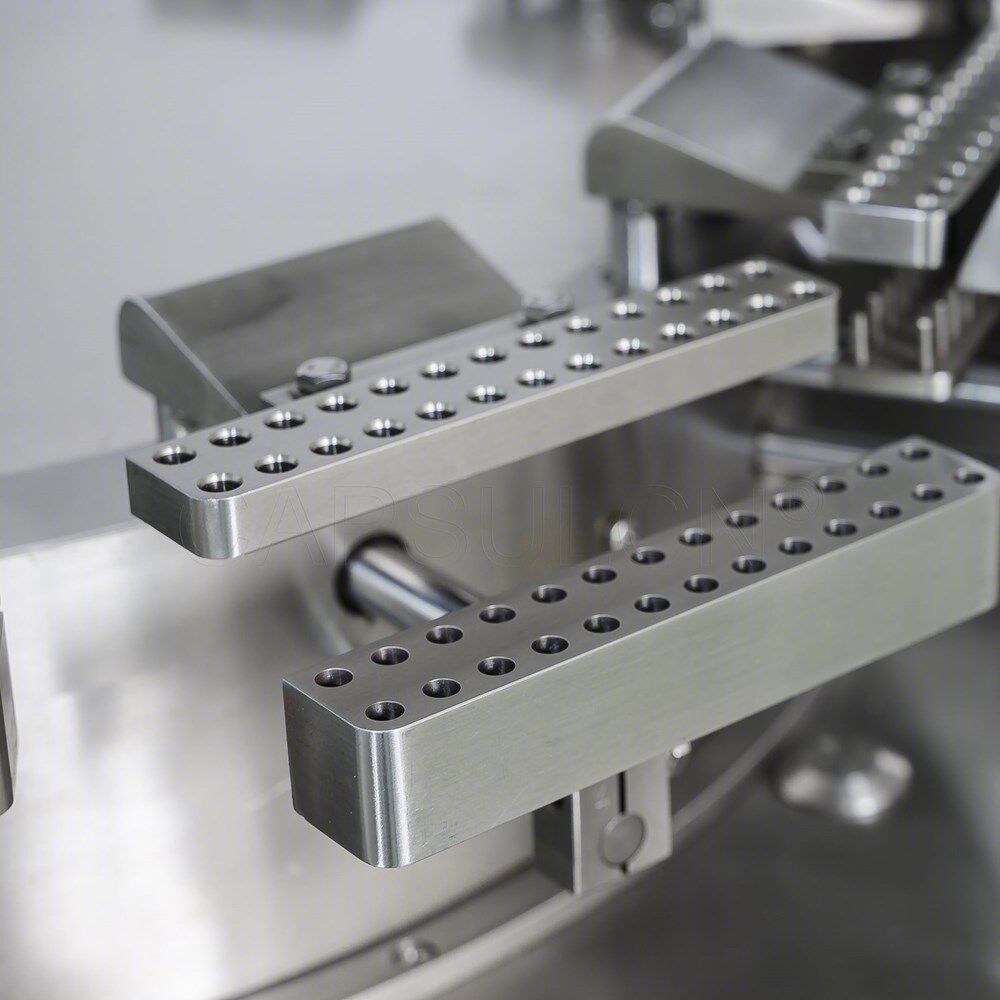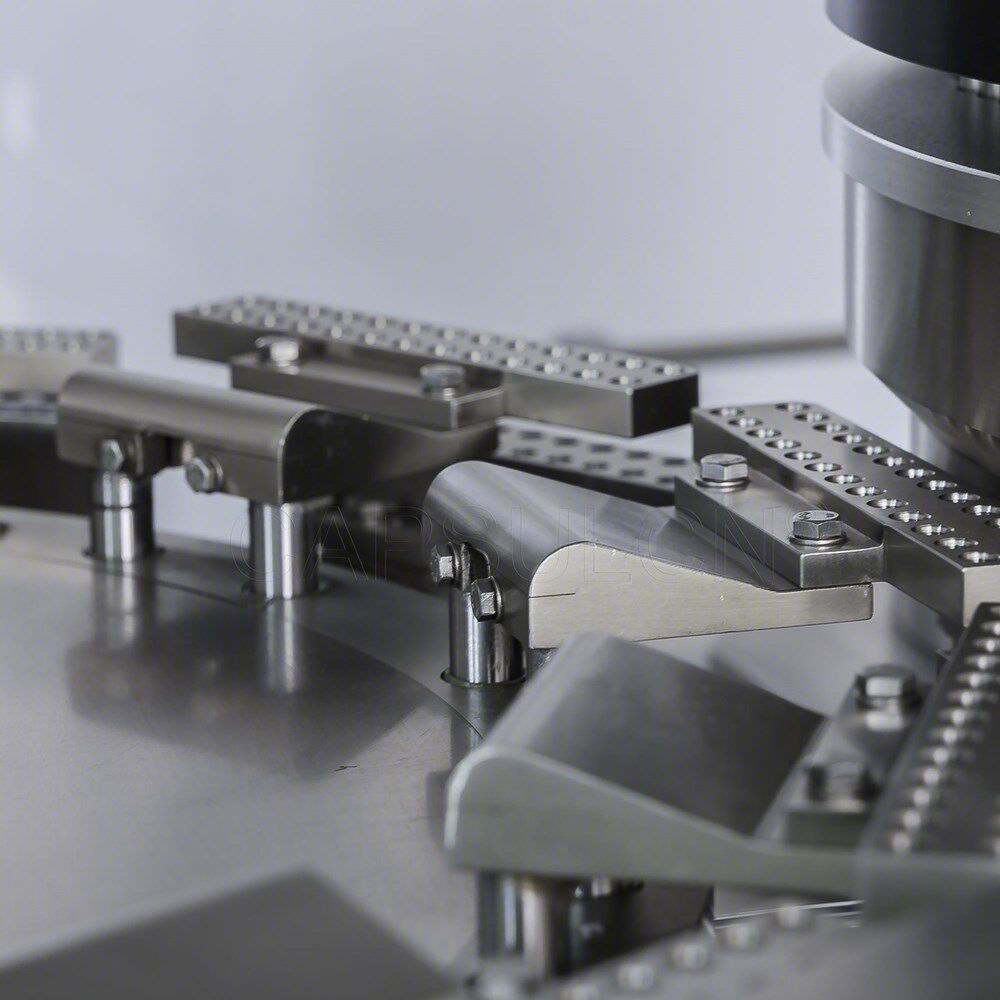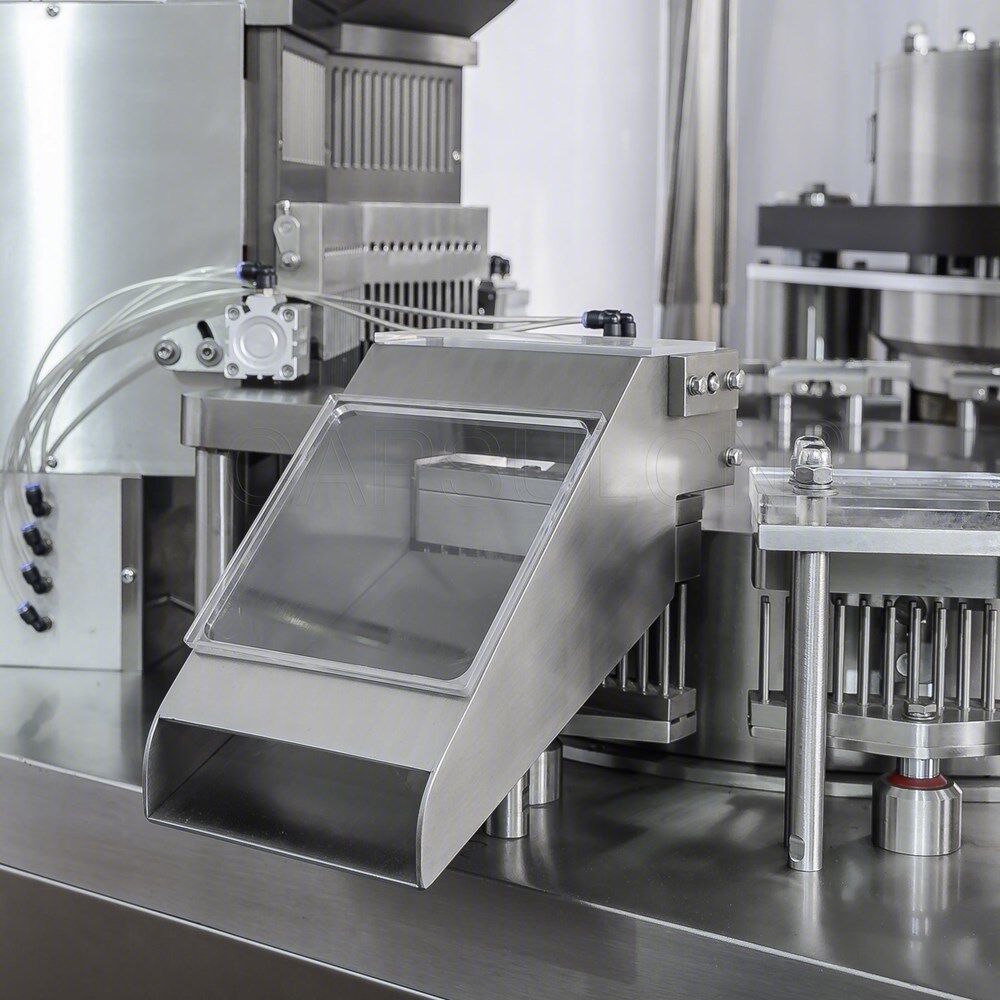 Video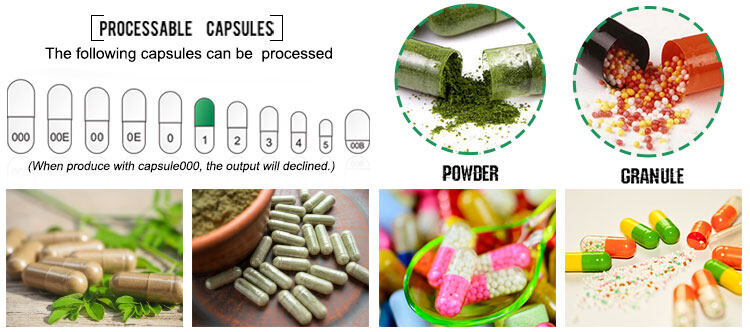 Introduction
NJP-3500C Capsule Filling Machine
1) Mit der Patenttechnologie der vollständig geschlossenen Patenttechnologie im Arbeitstisch löst es die Unannehmlichkeiten des Demontierens und Waschens von Formen und das Problem der Anpassung der Formpräzision.
2) Das Dosiseinstellgerät nimmt die Patenttechnologie zum Einstellen des Standes an, mit der die Dosis im Dauerzustand getrimmt werden kann.
3) Annahme der unteren Nockenstruktur in der Arbeitstischumdrehung. Es hat gute Schmierergebnisse und einen geringen Verschleiß. Verlängerung der Tischumdrehung. Gute Schmierergebnisse und geringer Verschleiß. Verlängerung der Lebensdauer der Teile.
4) Die Einführung der Mikrocomputer-Steuerungstechnologie macht die Maschine sicher und fortschrittlich und verbessert die Automatisierungssteuerungstechnologie, die die Maschine sicherer macht und die eingestellte Materialaustragsvorrichtung das Material im Lagerraum auf einer festen Höhe hält und so die Genauigkeit der Dosierung gewährleistet.
5) Die Verwendung von Importcomputern, Elektrogeräten und Lagern macht das Steuer- und Übertragungssystem leistungsstabil und technisch zuverlässig.
6) Es gibt keine toten Ecken an den drei Enden jeder Gruppe von Segmentlöchern der Dosierscheibe, was die Genauigkeit der Dosis mit seinen langjährigen Erfahrungen im Herstellungsbereich weiter verbessert.

Specifications
C Type Automatic Capsule Filling Machine

Machine Model
NJP-800C
NJP-1200C
NJP-2000C
NJP-3500C
Max capacity
48000capsules/hour
72000capsules/hour
120000capsules/hour
210000capsutes/hour
Suit for capsule size
00#-5# and safety capsule
00#-5# and safety capsule
00#-5# and safety capsule
00#-5# and safety capsule
No.of mould bores
6
9
18
26
Machine dimensions
1080x1240x1930mm
1180x1340x1980mm
1120x970x1950mm 
1386x1156x2100mm
Net weight
800 kg
1000kg
1600kg
2500kg
Power
380V,50Hz,5.05kw
380/220v,50/60Hz,6kw
380/220v,50/60Hz,10kw
380/220v,50/60Hz,12kw
Noise
<75dB
<75dB
<75dB
<75dB
D Type Automatic Capsule Filling Machine
Model
NJP-1200D
NJP-3000D
Capacity
72000caps/h
165000caps/h
NO.of mould bores
9
21
Capsule Size
000#-5# and safety capsule
000#-5# and safety capsule
Power
380/220V,50/60Hz,7KW
380/220V,50/60Hz,11KW
Dimensions
980*980*2100mm
1610*1210*2180mm
Net Weight
1000KG
2200KG
SNR
<70dB
<70dB
Remarks
cGMP-Design mit Schwerpunkt auf der Handhabung von Pulverstaub: Geschlossener Hauptdrehtisch verhindert das Eindringen von Staub in mechanische Teile.
Automatische Steuerung für Kapsel- und Pulverzufuhr.
SPS-Steuerung für zuverlässigen Betrieb. Touchscreen-HMI mit benutzerfreundlichen Bedienelementen: Produktionszähler, manuelle / automatische / Parameter-Setup-Modi, Alarme.
Präzisionskapselsegmente und Dosierscheibe minimieren Anpassungen nach dem Teilewechsel.
Edelstahlrahmen SS 304 und transparente Sicherheitsverriegelungsschutzvorrichtungen.
Bewertungen
You here
From: Gast | Datum: 17.04.2020 09:54
War die Bewertung hilfreich?
(

0

/

0

)
Schreiben Sie Ihre eigene Bewertung
Bietet Auch
New Arrival
Verwandte Produkte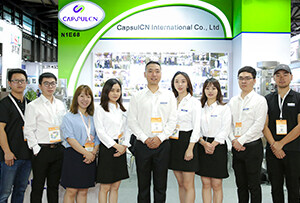 Our Team
As an expert in the pharmaceutical and pharmaceutical packaging industry, iPharMachine has provided solutions for hundreds of pharmaceutical and health product manufacturers for 17 years. By visiting customers, we get good reviews from our customers.
Kürzlich angesehen