Desktop Blister Packaging Machine
Blister packaging is a popular and effective method for packaging pharmaceutical products, medical devices, and consumer goods. A desktop blister packaging machine is a compact and versatile solution that automates the blister packaging process, ensuring efficient and precise packaging. iPharMachine is a trusted provider of high-quality desktop blister packaging machines designed for various industries. With their reliable and efficient machines, iPharMachine helps businesses streamline their packaging process and achieve optimal results.
Desktop Blister Packaging Machine
New Arrival
Desktop Pure Electric Blister Sealing Machine EBM-I, Die Standardplatte kann mit 4 Platten gleichzeitig heißgesiegelt werden, was die Produktionseffizienz erheblich verbessert. Es ist für Labore/Krankenhäuser geeignet.
Empfohlene Produkte
New Arrival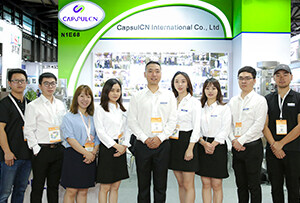 Our Team
As an expert in the pharmaceutical and pharmaceutical packaging industry, iPharMachine has provided solutions for hundreds of pharmaceutical and health product manufacturers for 17 years. By visiting customers, we get good reviews from our customers.