NJP-7500C Automatisch Kapselfüllgerät Kapselfüllmaschine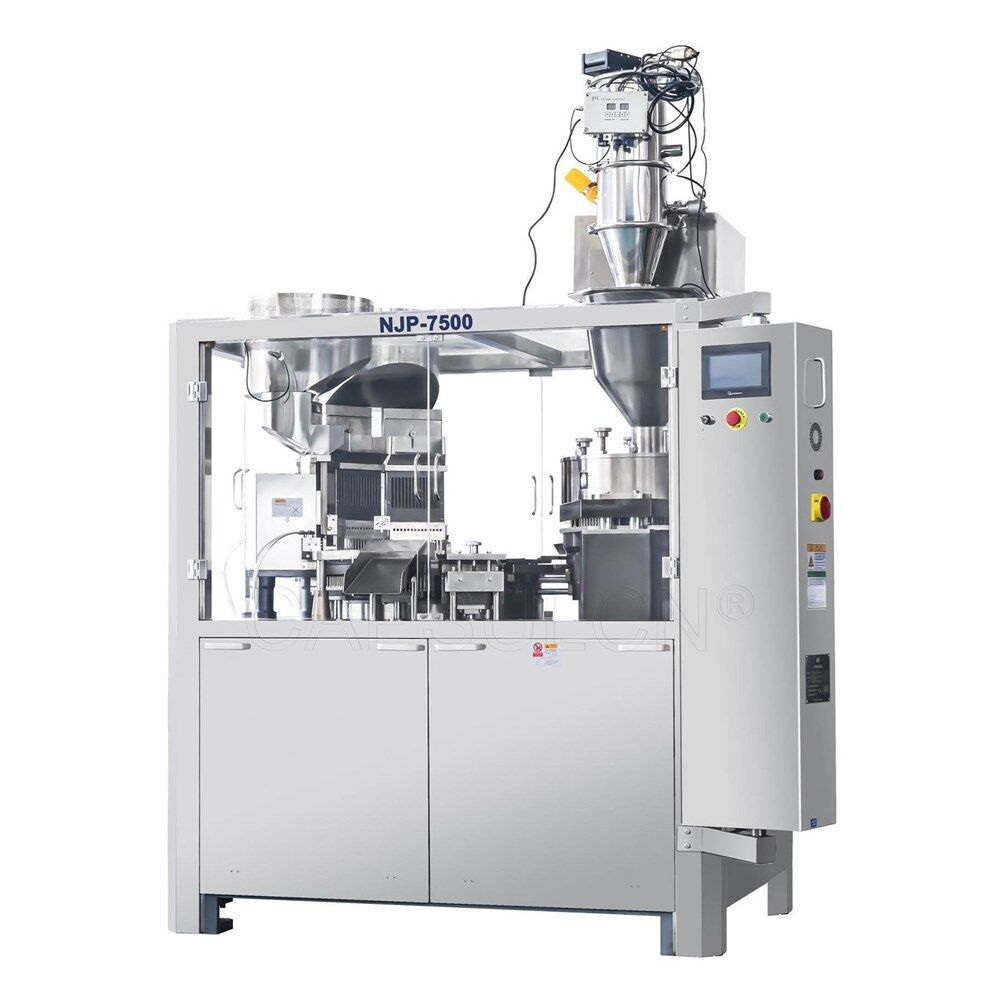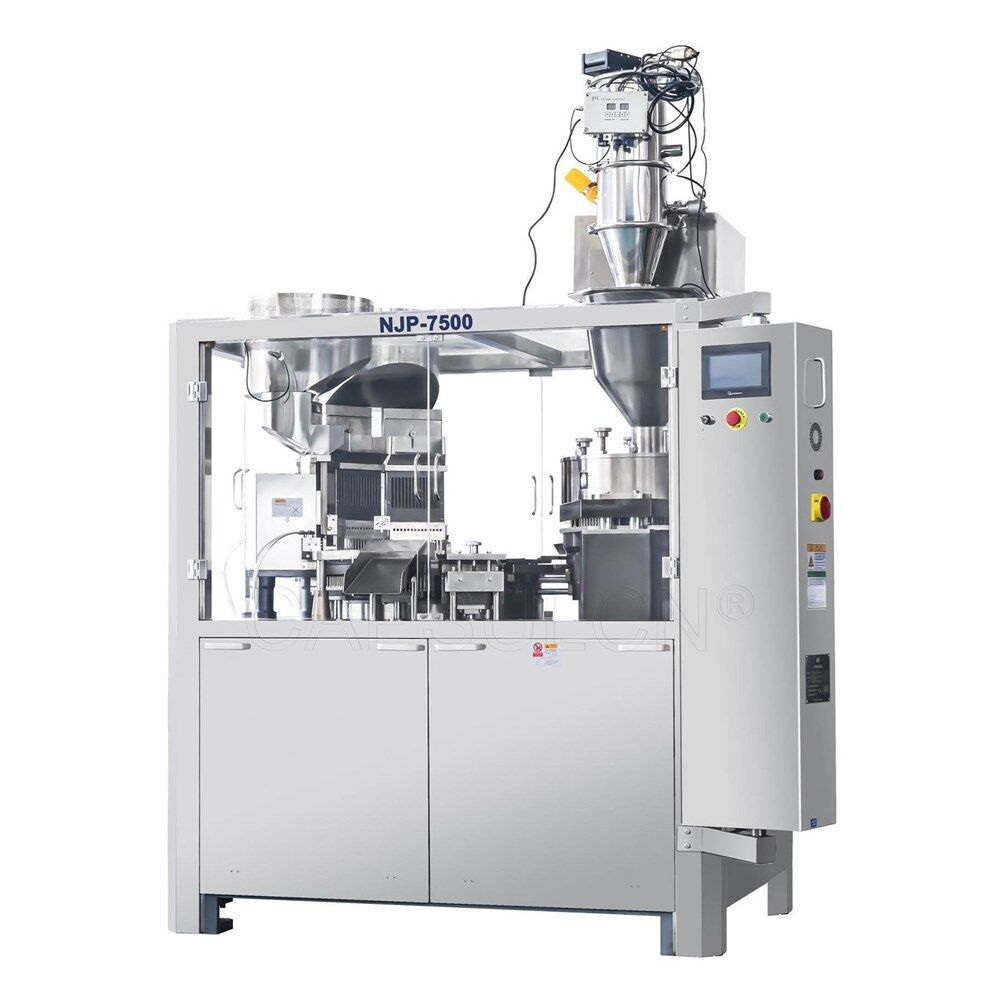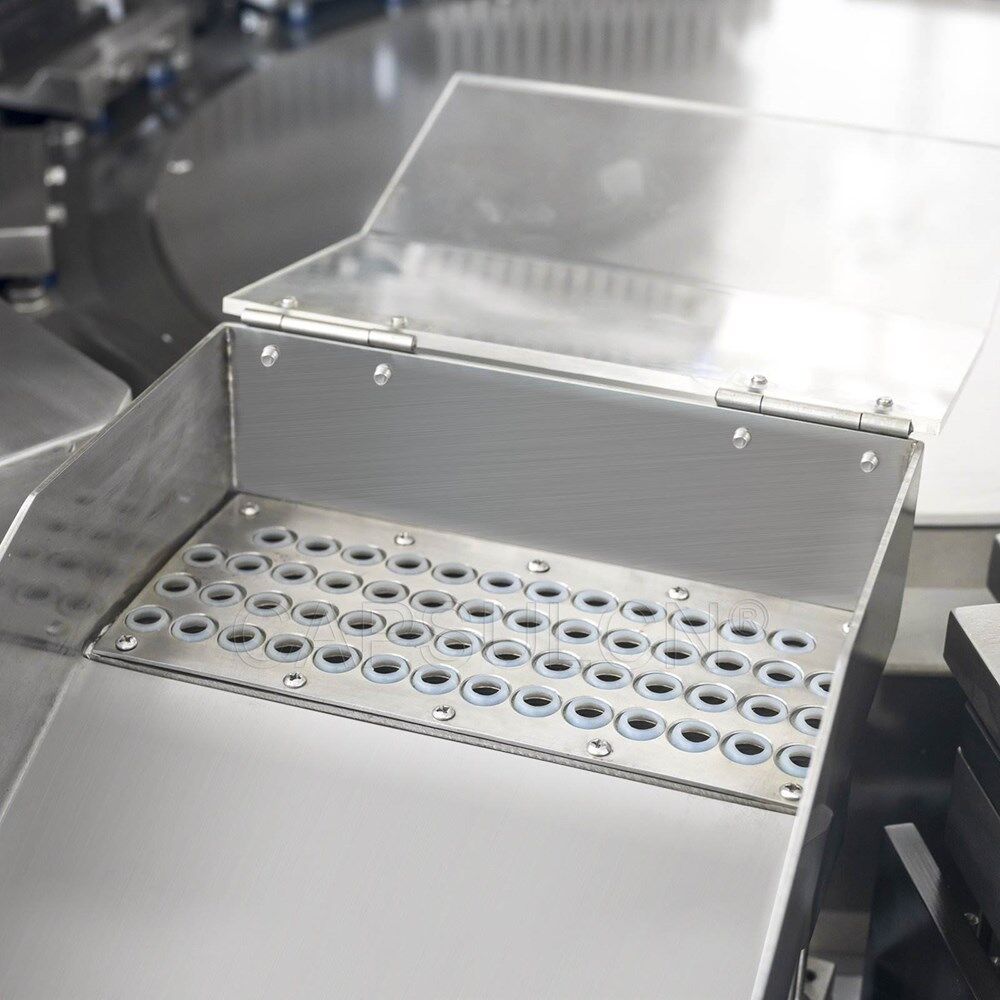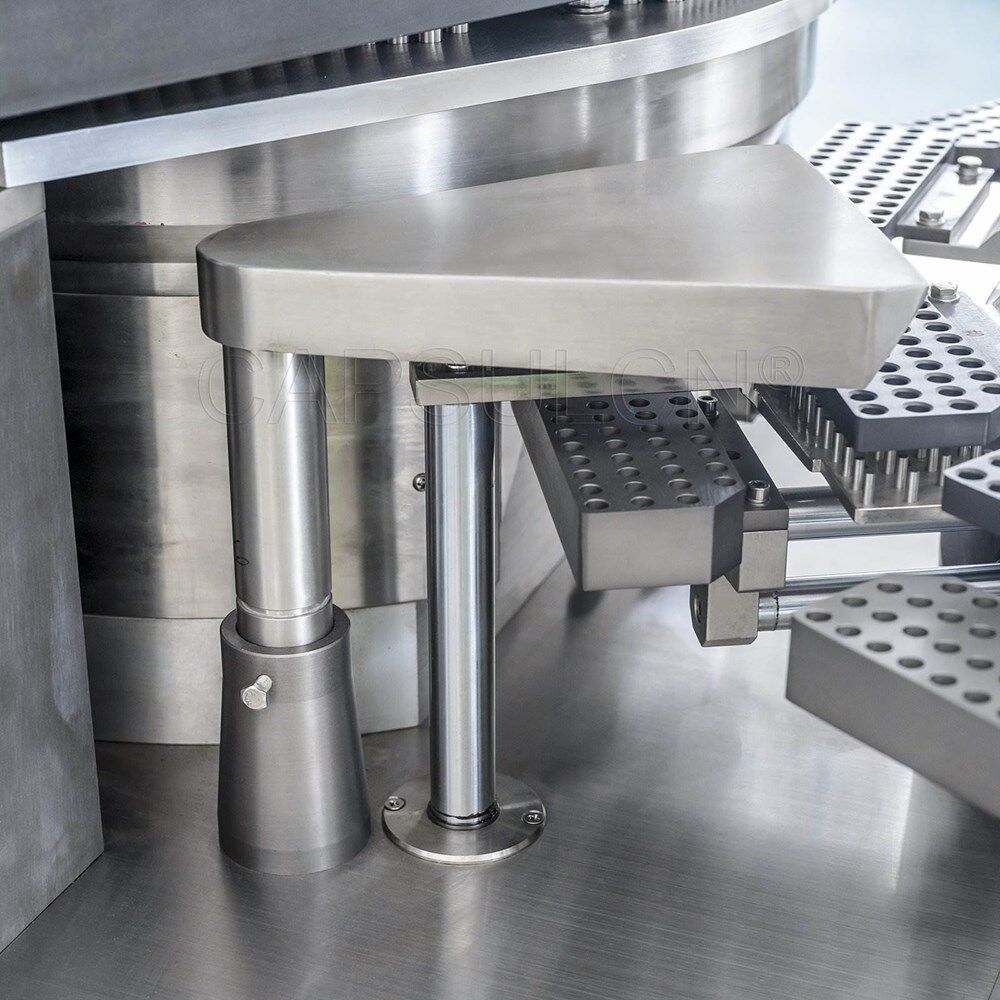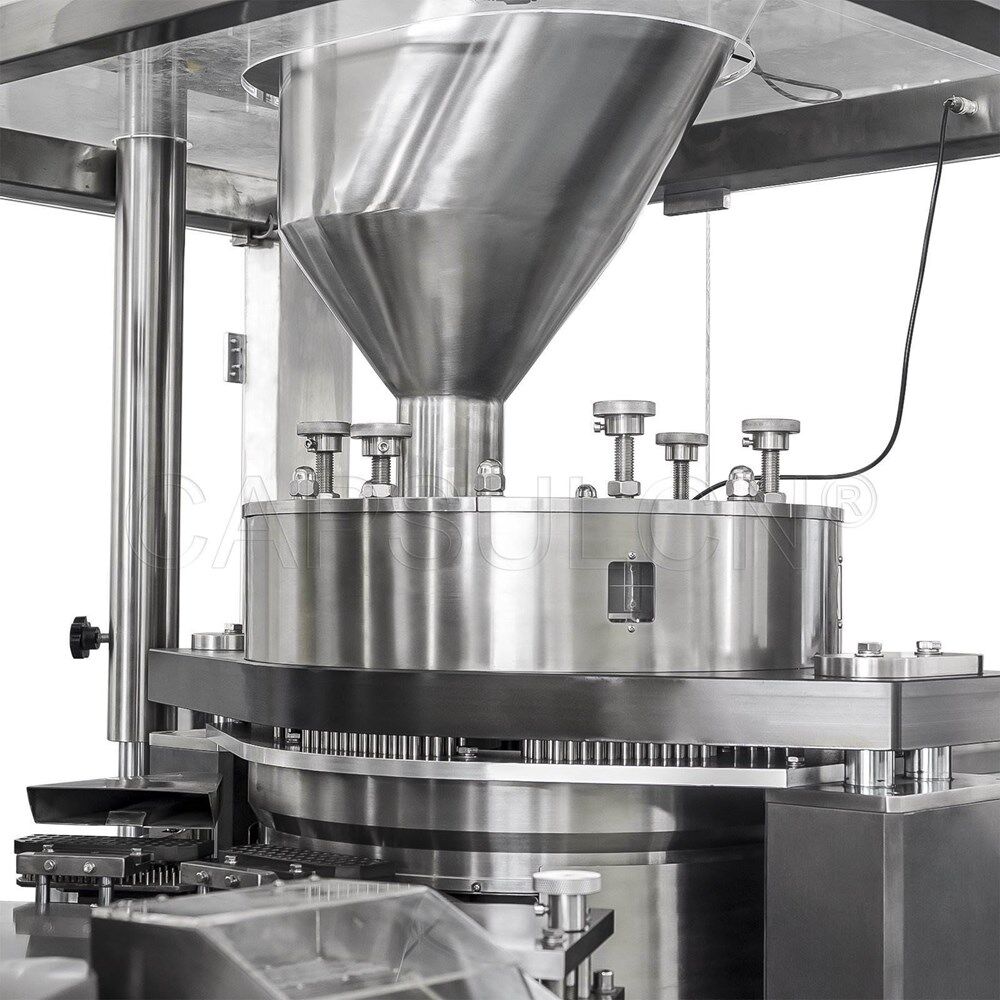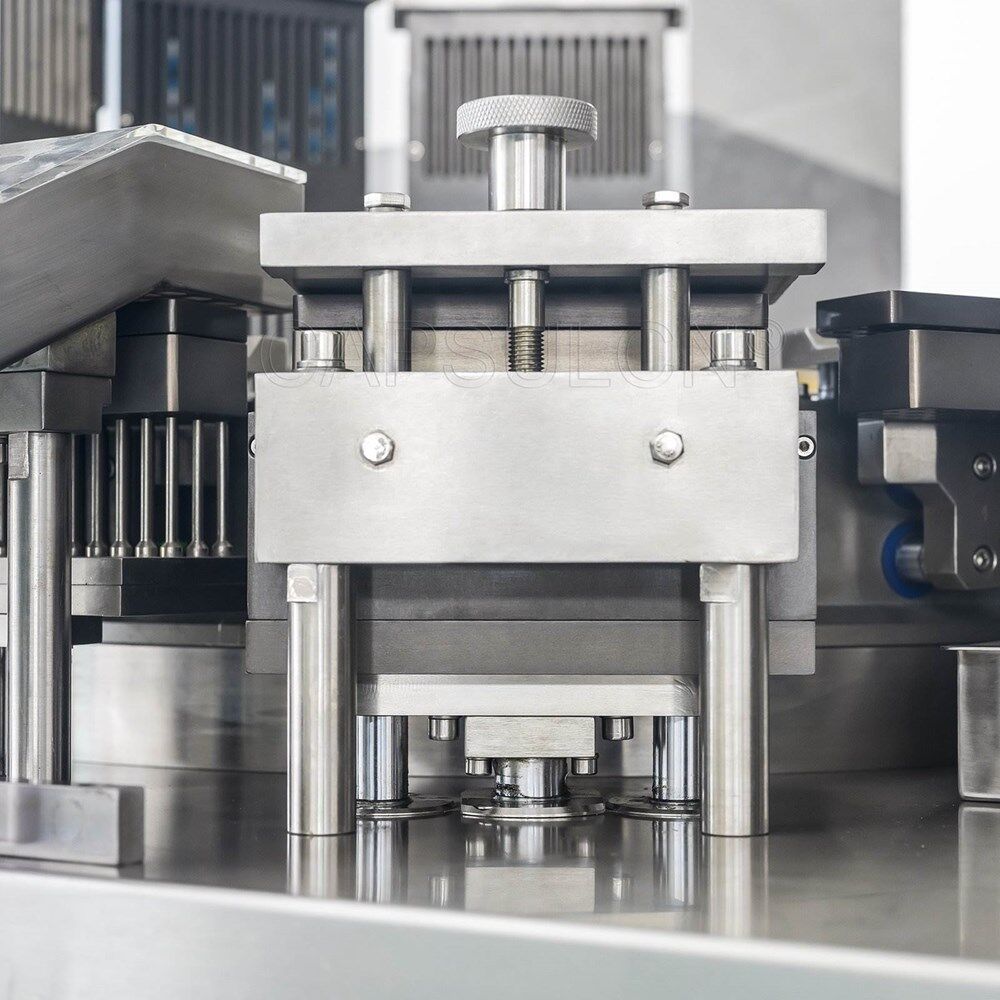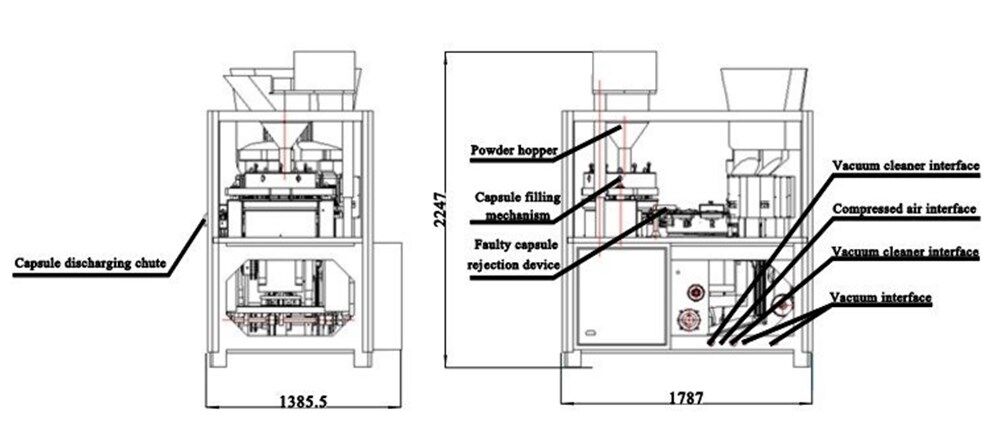 Video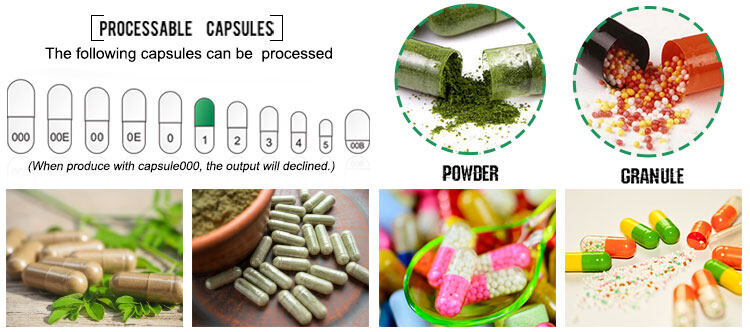 Introduction
NJP-7500C automatic capsule filler processes the products for optimal productivity up to 7500 capsules per minutes, featuring low-maintenance operation, minimal downtime, and overall dependable production.
Powder dosing uses the 5 stage tamping technology for an enhanced accuracy. Filling of pellets is available.
Capsules from the bunker are fed into the orienting device along the vertical guide.
Then they are transferred into special cells on the rotor. Here the capsule is separated, after what the bottom part comes to the filling position.
After filling the bottom part with the material, on next positions the non-separated capsules are rejected, and the filled bottom parts are joined with top parts, counted and taken away into the receiving box.

Specifications
C Type Automatic Capsule Filling Machine

Machine Model
NJP-800C
NJP-1200C
NJP-3500C
NJP-7500C
Max capacity
48,000 caps/h
54,000 caps/h
210000 caps/h
450,000 caps/h
Suit for capsule size
00#-5# and safety capsule
00#-5# and safety capsule
00#-5# and safety capsule
00#-5# and safety capsule
No.of mould bores
6
9
26
54
Machine dimensions
1080x1240x1930mm
1180x1340x1980mm
1386x1156x2100mm
1700x1220x2150mm
Net weight
800kg
1,000kg
2,500kg
3,800kg
Power
380/220v,50/60Hz,6kw
380/220v,50/60Hz,6kw
380/220v,50/60Hz,10kw
380/220v,50/60Hz,13.5kw
Noise
<75dB
<75dB
<75dB
<75dB
D Type Automatic Capsule Filling Machine
Model
NJP-1200D
NJP-3000D
Capacity
72000caps/h
165000caps/h
NO.of mould bores
9
21
Capsule Size
000#-5# and safety capsule
000#-5# and safety capsule
Power
380/220V,50/60Hz,7KW
380/220V,50/60Hz,11KW
Dimensions
980*980*2100mm
1610*1210*2180mm
Net Weight
1000KG
2200KG
SNR
<70dB
<70dB
Remarks
cGMP design with emphasis in powder dust handling: Enclosed main turn table avoid dust getting into mechanical parts.
Automatic control for capsule and powder supply.
PLC control for reliable operation. Touch Screen HMI, featuring user friendly controls: production counter, manual / automatic / parameter setup modes, alarms.
Precision capsule segments and dosing disk minimizes adjustments following parts changeover.
SS 304 stainless steel frames and transparent safety interlock guards.
Bewertungen
Capsule production speed is super fast, I have never seen such a fast machine
From: Isabella | Datum: 01.03.2021 02:43
War die Bewertung hilfreich?
(

0

/

0

)
Schreiben Sie Ihre eigene Bewertung
Bietet Auch
New Arrival
Verwandte Produkte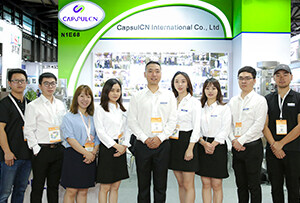 Our Team
As an expert in the pharmaceutical and pharmaceutical packaging industry, iPharMachine has provided solutions for hundreds of pharmaceutical and health product manufacturers for 17 years. By visiting customers, we get good reviews from our customers.
Kürzlich angesehen