FR-1000 Automatisches Aufblasfolienschweißgerät
Video
Introduction
Dieses Versiegelungsgerät eignet sich zum Verschließen und Herstellen verschiedener Kunststofffolienbeutel, die in den Bereichen Lebensmittel, Medizin, chemische Industrie, Alltagsausgaben usw. weit verbreitet sind.
Da das Versiegelungsgerät über eine elektronische Konstanttemperaturregelung und einen Antriebsmechanismus mit stufenlos einstellbarer Geschwindigkeit verfügt, kann es alle möglichen Materialien von Plastiktüten versiegeln. Da die Maschine klein ist, weit verbreitet ist und die Siegellänge nicht begrenzt ist, kann sie in Verbindung mit verschiedenen Verpackungslinien verwendet werden. Es wird die beste Versiegelungsausrüstung für Fabriken und Geschäfte zum Verpacken von Chargenprodukten sein.
Aufgrund der einfachen elektrischen Steuerung und der vernünftigen und raffinierten mechanischen Übertragung ist die Strukturleistung sehr stabil, die Ausfallrate ist extrem niedrig und die Lebensdauer ist länger. Es kann lange Zeit ununterbrochen arbeiten und den Anforderungen der Massenproduktion gerecht werden. Nachdem die Produkte mit dieser Maschine versiegelt wurden, sehen sie gut aus, sind sauber, ordentlich, staubdicht, feuchtigkeitsbeständig, bruchsicher und leicht zu transportieren und zu lagern, wodurch Produktverluste und Verpackungskosten erheblich reduziert werden.
Specifications
Stromversorgung 
110/220V/50~60Hz
Leistung
Sendeleistung (50 W)
750W


Heißsiegelleistung: 220 W x 2
Siegelgeschwindigkeit (m/min)
0~12
Dichtungsbreite (mm)
6~12
Temperaturbereich
0~300
Maximale Dicke der einschichtigen Folie (mm)
≤0.08
Maximales Ladegewicht des Förderers (kg)
≤3
Abmessungen (L*B*H) mm
905*504*880-1070
Gewicht (kg)
39
Remarks
Halten Sie den Maschinenkörper sauber und ordentlich, elektrische Teile sollten trocken bleiben, Belüftung.

 

Vor Reparaturen an der Maschine muss der Strom abgeschaltet werden. Wenn Sie mit der Reparatur beginnen, sollten Sie die Reparatur von einem Fachmann durchführen lassen oder unser Werk um Hilfe bitten.

 

Nach Ablauf der Garantiezeit führt unser Unternehmen weiterhin Wartungsarbeiten durch, muss jedoch die entsprechenden Kosten in Rechnung stellen.

 

Wenn der Benutzer die Maschine selbst repariert, bietet unser Unternehmen Ersatzteile zum Verkauf an.

 

Beim Herunterfahren muss der Netzschalter ausgeschaltet sein.

 

Vor Arbeitsbeginn muss der Benutzer täglich prüfen, ob die Schrauben der beweglichen Teile locker sind oder nicht.
Schreiben Sie Ihre eigene Bewertung
Bietet Auch
New Arrival
Verwandte Produkte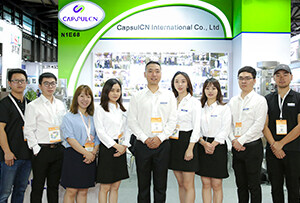 Our Team
As an expert in the pharmaceutical and pharmaceutical packaging industry, iPharMachine has provided solutions for hundreds of pharmaceutical and health product manufacturers for 17 years. By visiting customers, we get good reviews from our customers.
Kürzlich angesehen