Tragbare Induktionssiegelmaschine DGYF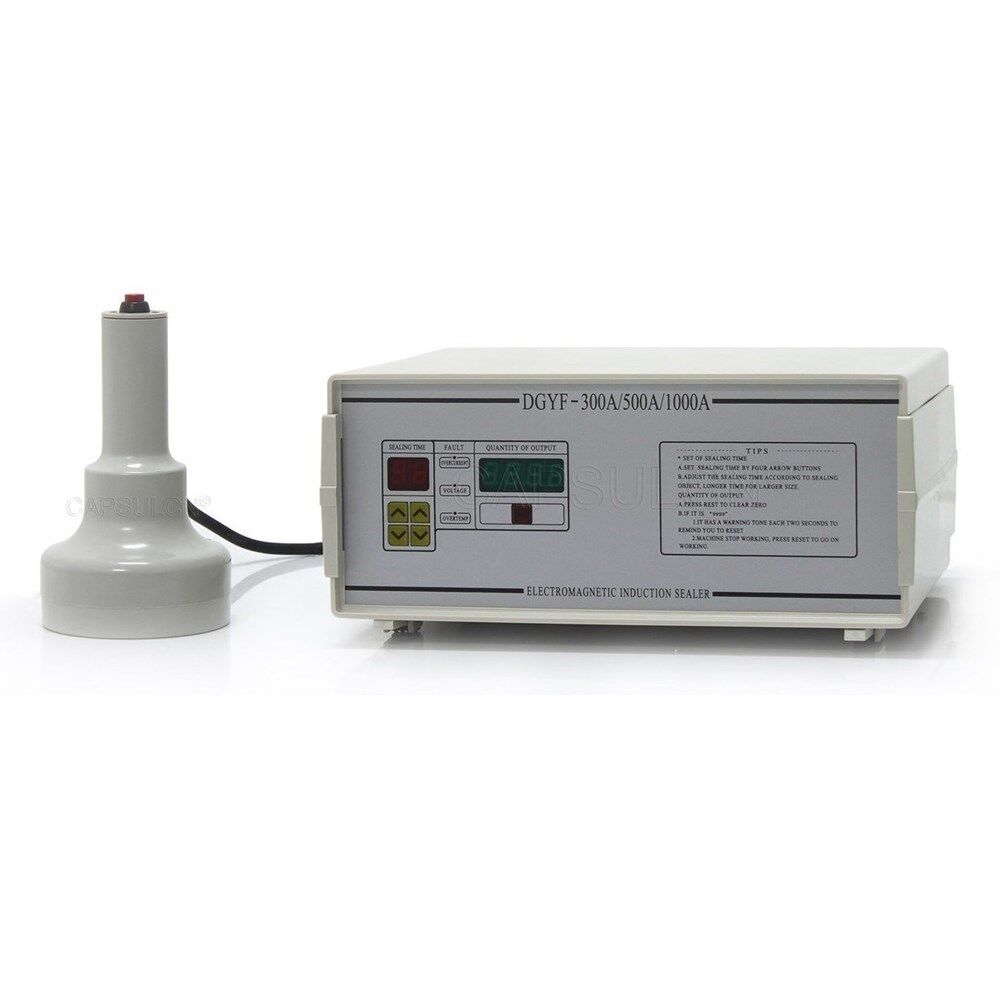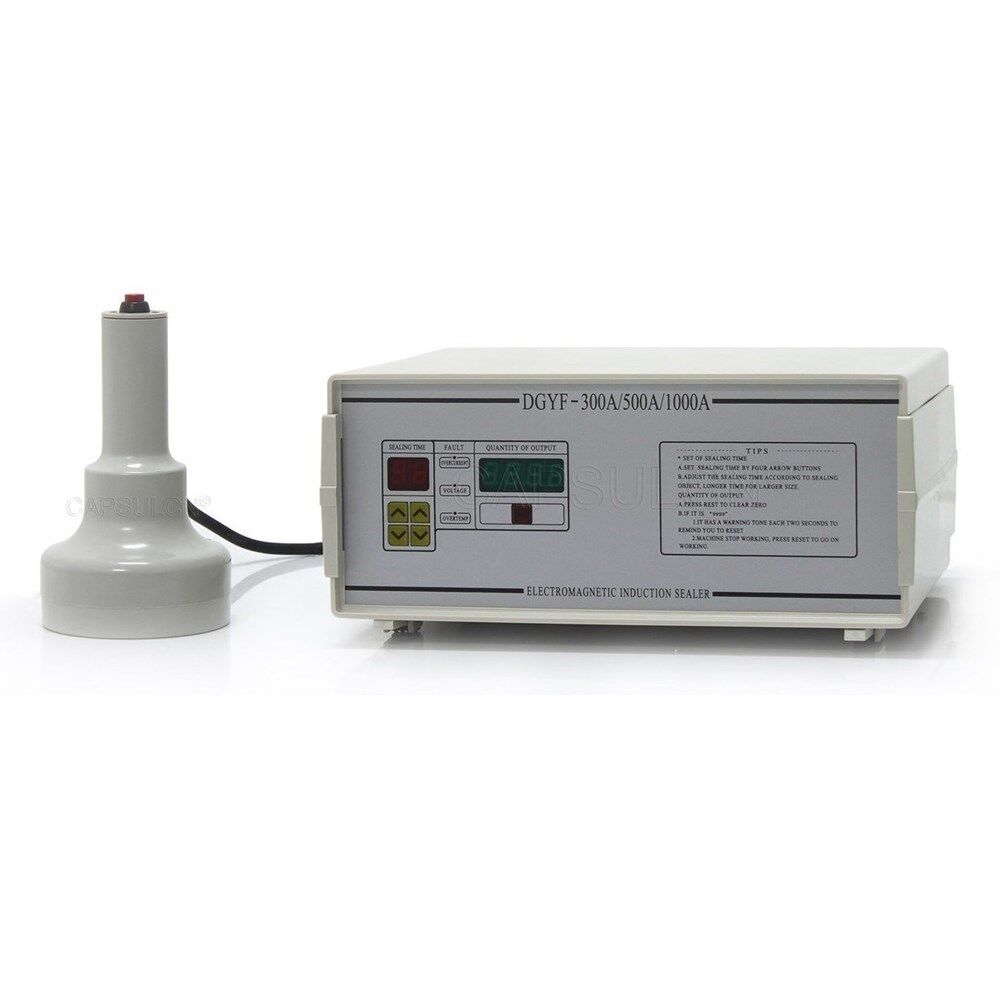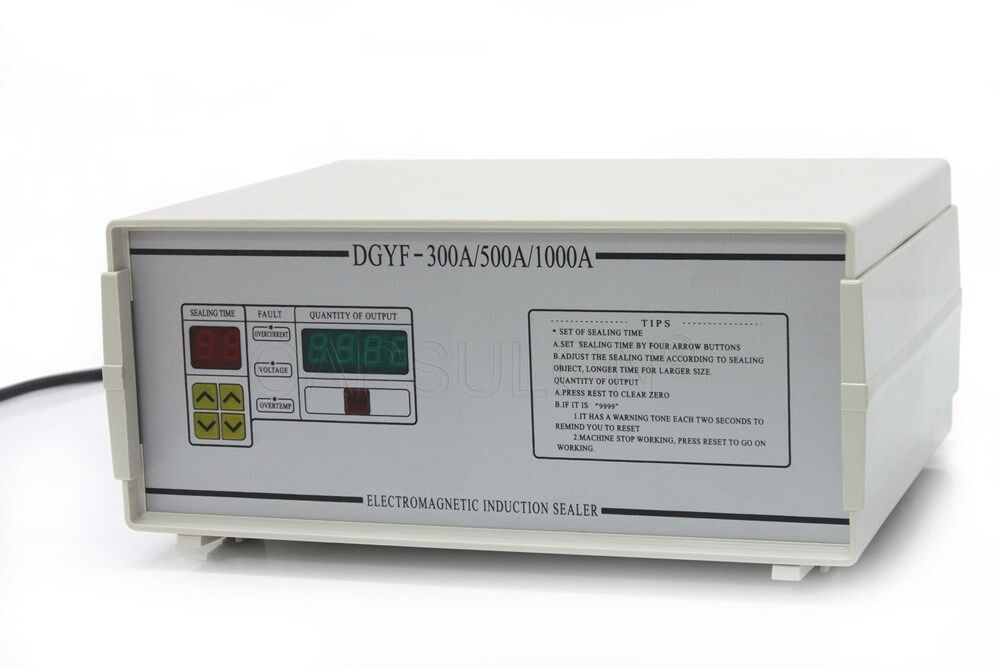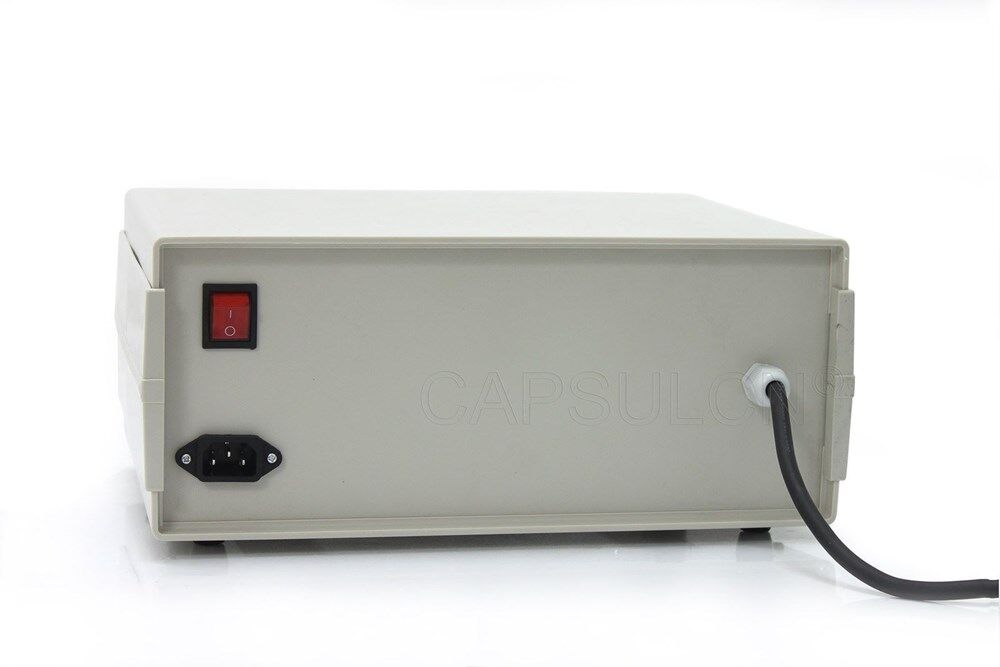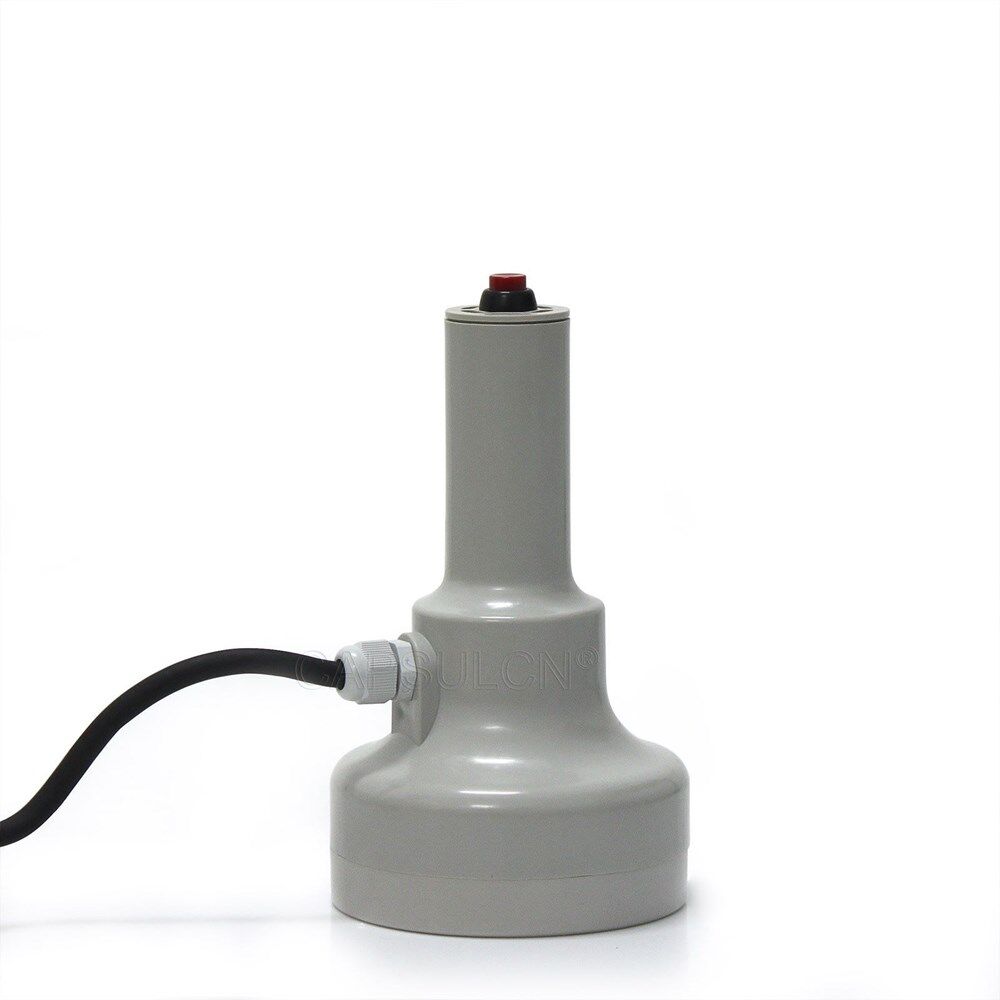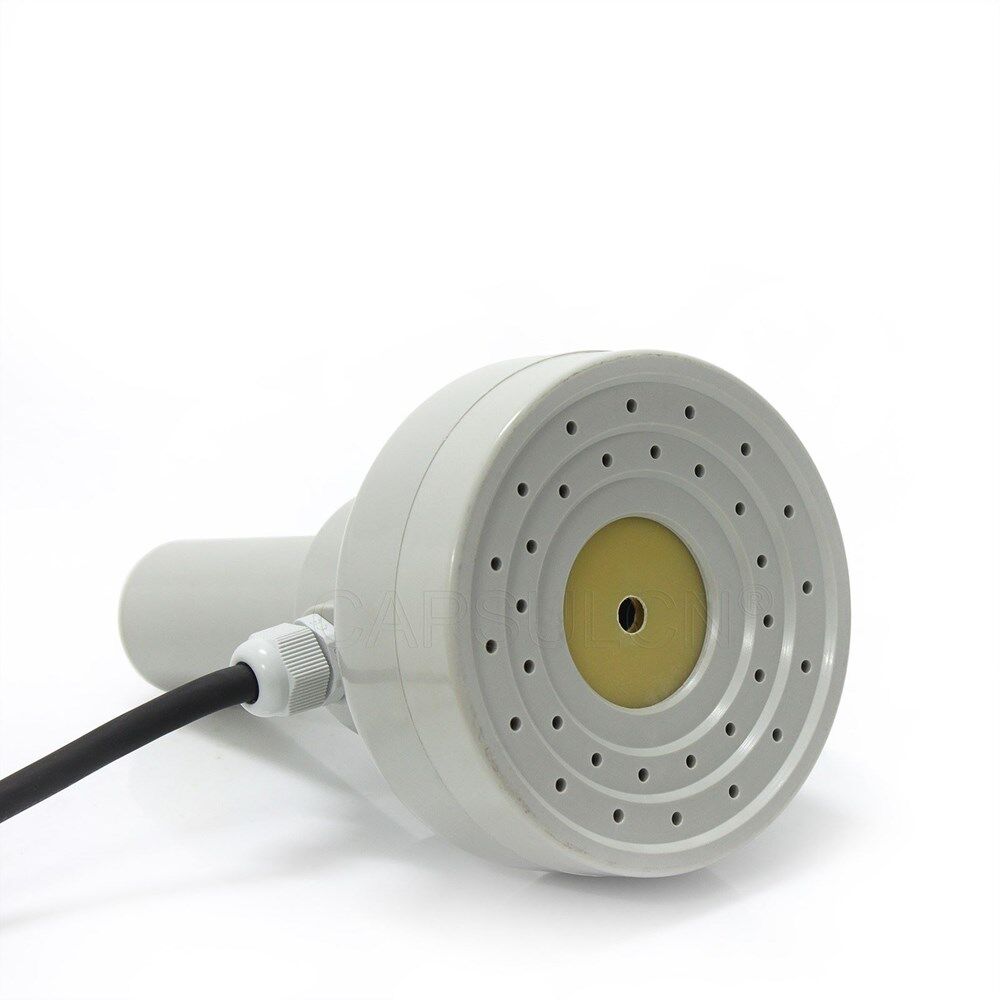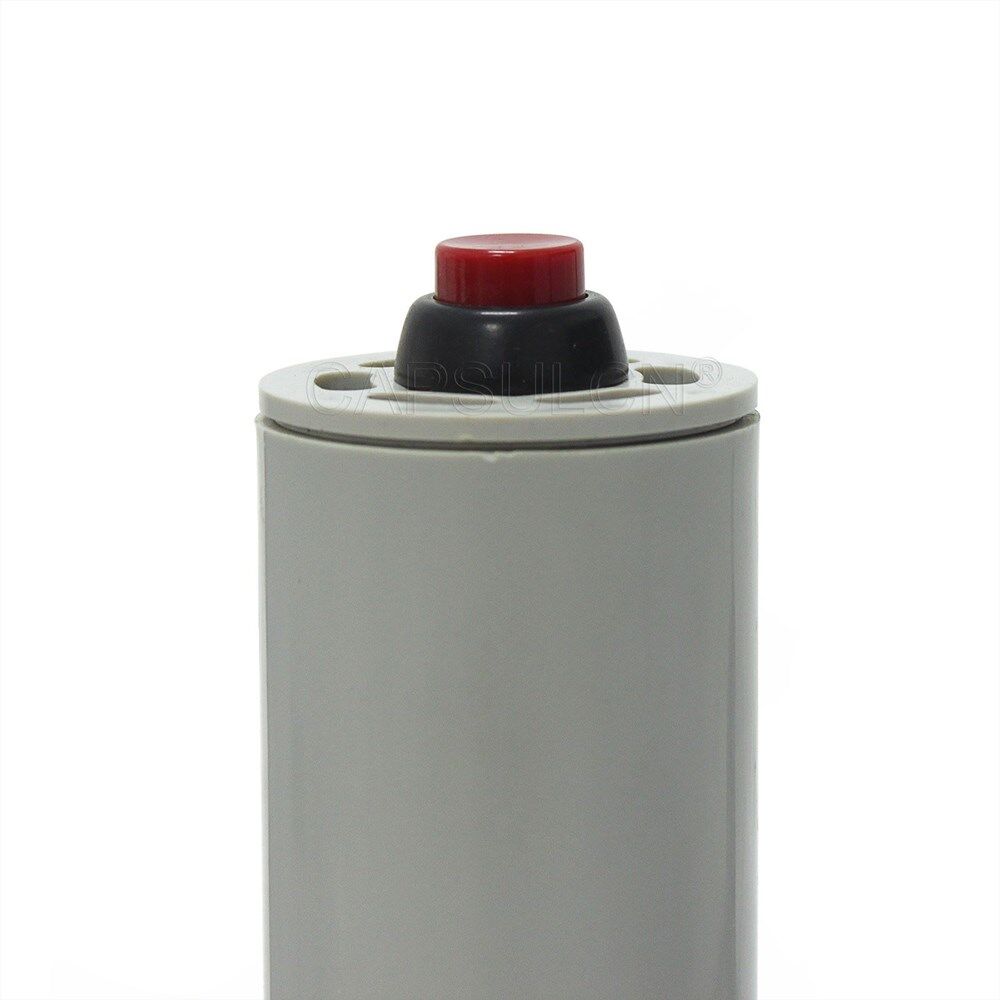 Introduction
Der Induktionsversiegelungsprozess verbindet eine innere Folienlaminatdichtung mit der Lippe eines Behälters. Nachdem der Behälter gefüllt und mit einem induktionsgefüllten Verschluss verschlossen wurde, passiert er das Induktionsabdichtungssystem. Beim berührungslosen Heizprozess wird der Liner mit dem Behälter verschweißt, wodurch eine hermetische Abdichtung entsteht.
Bei richtiger Anwendung bieten Induktionskappen eine hermetische, lecksichere und manipulationssichere Dichtung. Die Verwendung eines Induktionssiegelsystems ist ideal, um die Haltbarkeit des Produkts zu verlängern, Frische zu bewahren, kostspielige Leckagen zu vermeiden und den Wert Ihres Produkts zu erhöhen.


Specifications
| | | | |
| --- | --- | --- | --- |
| Model | DGYF-500A | DGYF-500B | DGYF-500C |
| Sealing Dia. | 20-100MM | 15-35MM | 60-130MM |
| Power | 500W | 500W | 600W |
| Speed | 0-50pcs/min | 0-50pcs/min | 0-50pcs/min |
| Voltage | 220V 50HZ /110V 60HZ | 220V 50HZ /110V 60HZ | 220V 50HZ /110V 60HZ |
| Dimension | 34*29*15CM | 34*29*15CM | 34*29*15CM |
| Weight | 5KG | 5KG | 5KG |
Remarks
Einfaches Hand-Design.
Extrem einfach zu verwenden. Einfach dorthin versetzt, wo es im Verpackungsbereich benötigt wird.
Maximale Dichtkraft bei geringem Platzbedarf.
Für verschiedene Verschlussgrößen ohne Austausch des Verschlusskopfes
Bewertungen
"It's very cheap, don't object to them because of the small flaws."
"A penny is worth the goods." I thought so when I first purchased it. "Unfortunately", so far, I don't have any flaws in it, it is able to seal caps of various sizes, I am very happy.
From: Gast | Datum: 28.09.2019 22:08
War die Bewertung hilfreich?
(

0

/

1

)
easy to use. The sealing effect is great.
From: Gast | Datum: 08.10.2019 21:32
War die Bewertung hilfreich?
(

1

/

0

)
Schreiben Sie Ihre eigene Bewertung
Bietet Auch
New Arrival
Verwandte Produkte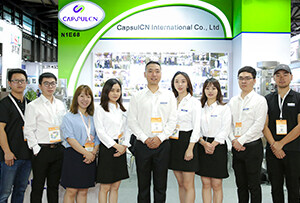 Our Team
As an expert in the pharmaceutical and pharmaceutical packaging industry, iPharMachine has provided solutions for hundreds of pharmaceutical and health product manufacturers for 17 years. By visiting customers, we get good reviews from our customers.
Kürzlich angesehen