Kontinuierliches Induktionssiegelgerät LGYF-2000BX
Einführung
Das kontinuierliche Induktionsschweißgerät LGYF-2000BX nutzt das Prinzip der elektromagnetischen Induktion, um sofortige Wärme zum Schmelzen von Aluminiumfolie zu erzeugen. Dann haftet es am Stopfenloch und erreicht so das Ziel einer Feuchtigkeits-, Auslauf- und Schimmelbeständigkeit sowie einer Verlängerung der Haltbarkeitsdauer. Heutzutage wird es häufig als Verpackungsversiegelungsmaschine in Branchen wie der Pharma-, Pestizid-, Pestizid-, Schmiermittel- und Kosmetikindustrie usw. eingesetzt.
Darüber hinaus ist dieses Siegelgerät auch für Mitarbeiter mit geringer Bedienerfahrung einfach zu bedienen. Die intuitive und übersichtliche Bedienoberfläche des Geräts ermöglicht einfache Einstellungen, um den Siegelvorgang entsprechend den Anforderungen abzuschließen. Einstellbare Zeit- und Temperaturkontrollfunktionen sorgen für eine feste und präzise Versiegelung und sorgen für eine stabile und zuverlässige Versiegelungswirkung.
Zusammenfassend lässt sich sagen, dass diese Versiegelungsmaschine sowohl in großen Fabriken als auch in kleinen Werkstätten weithin anerkannt und eingesetzt wird. Seine Multifunktionalität, Effizienz und einfache Bedienung machen es zu einem idealen Siegelgerät in verschiedenen Branchen und bieten eine stabile und zuverlässige Lösung für die Produktverpackung.

Spezifikationen
| Modell | LGYF-2000BX |
| --- | --- |
| Stromspannung | 220V 50/60HZ |
| Leistung | 1.5KW |
| Kapazität | 0-12m/min |
| Dichtungsdurchmesser | 20-130mm |
| Geeignete Flaschenhöhe | 40-400mm |
| Maschinengewicht | 72kg |
| Maschinengröße | 1550*550*1350mm |
Bewertungen
The sealing speed is very fast and the sealing is very good
From: Ty | Datum: 03.03.2021 04:24
War die Bewertung hilfreich?
(

0

/

0

)
Schreiben Sie Ihre eigene Bewertung
Bietet Auch
New Arrival
Verwandte Produkte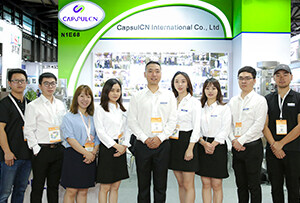 Our Team
As an expert in the pharmaceutical and pharmaceutical packaging industry, iPharMachine has provided solutions for hundreds of pharmaceutical and health product manufacturers for 17 years. By visiting customers, we get good reviews from our customers.
Kürzlich angesehen