Rotationstablettenpresse ZP-41D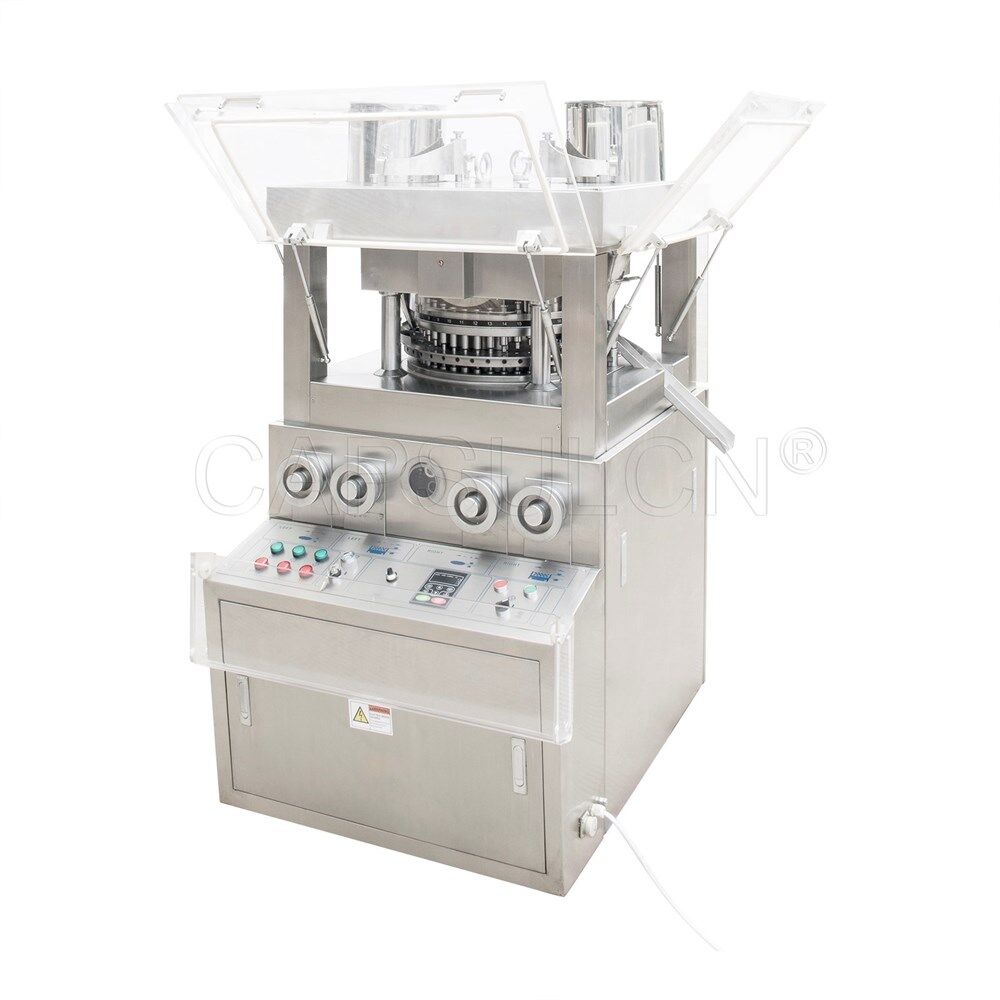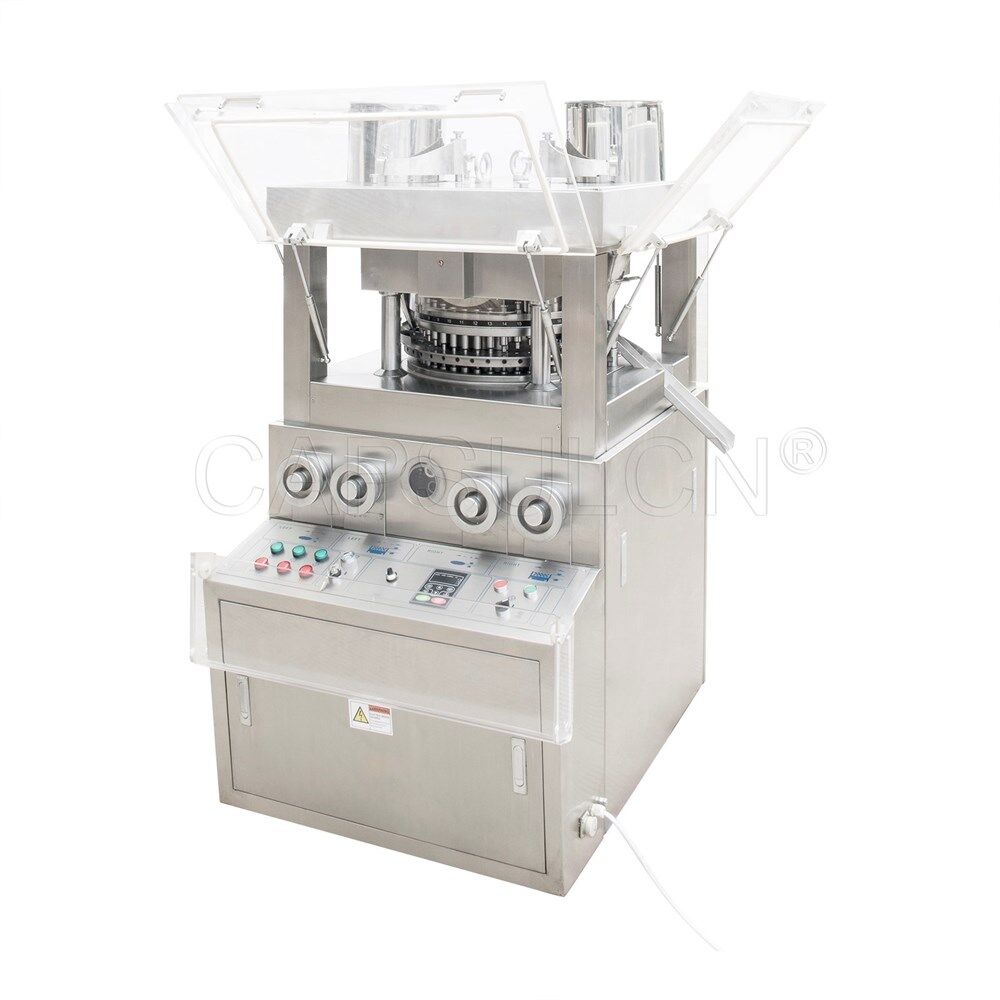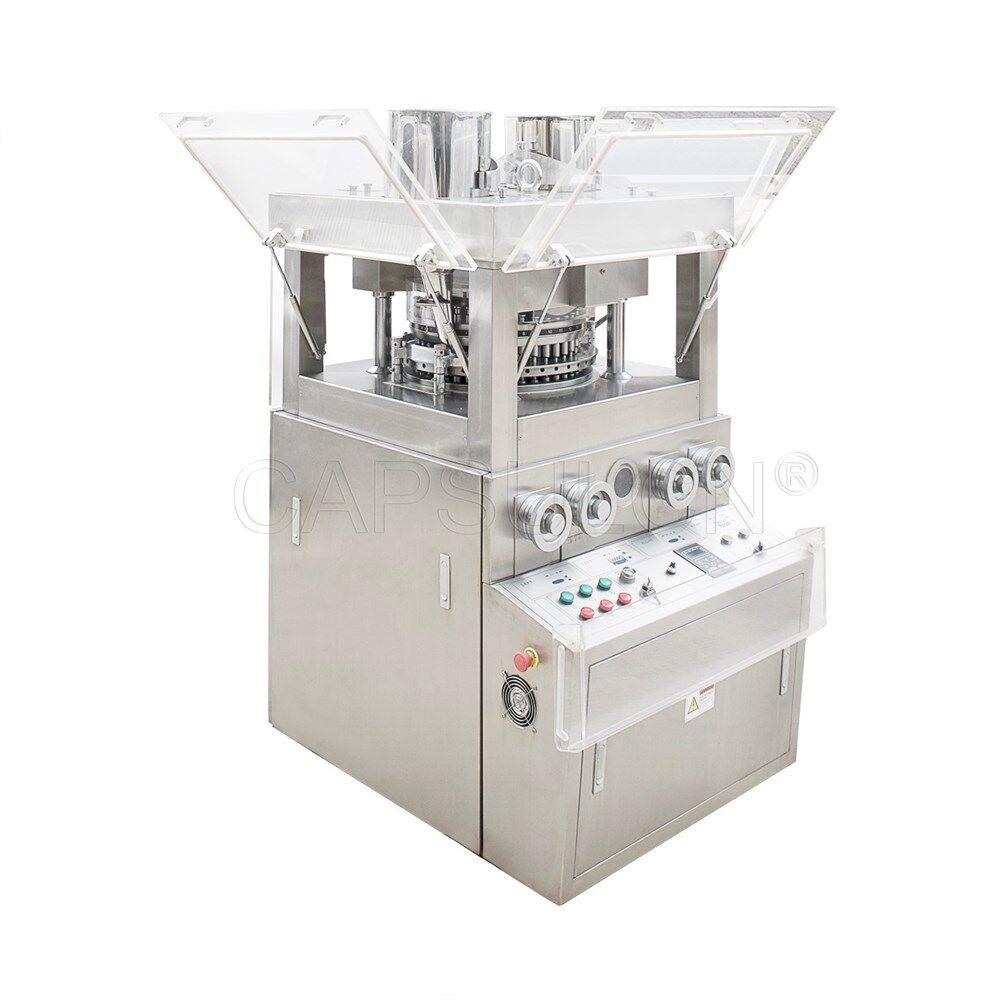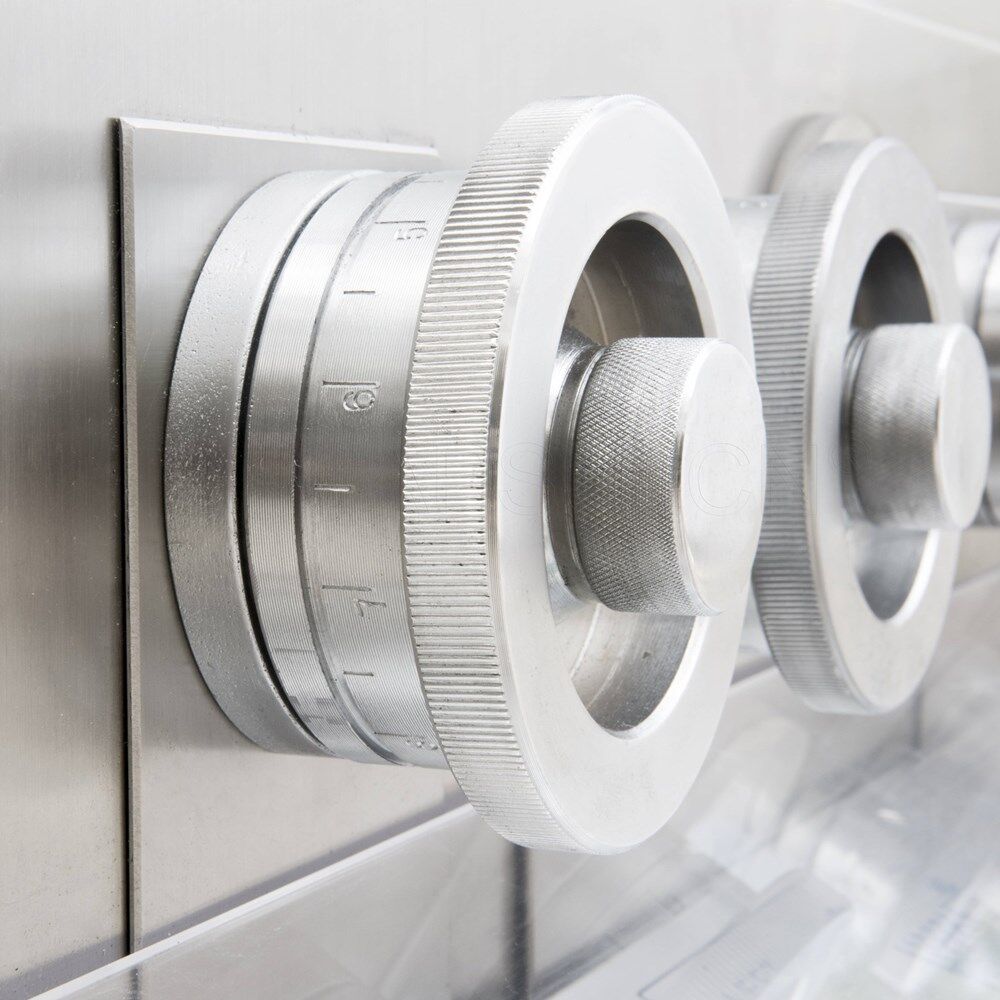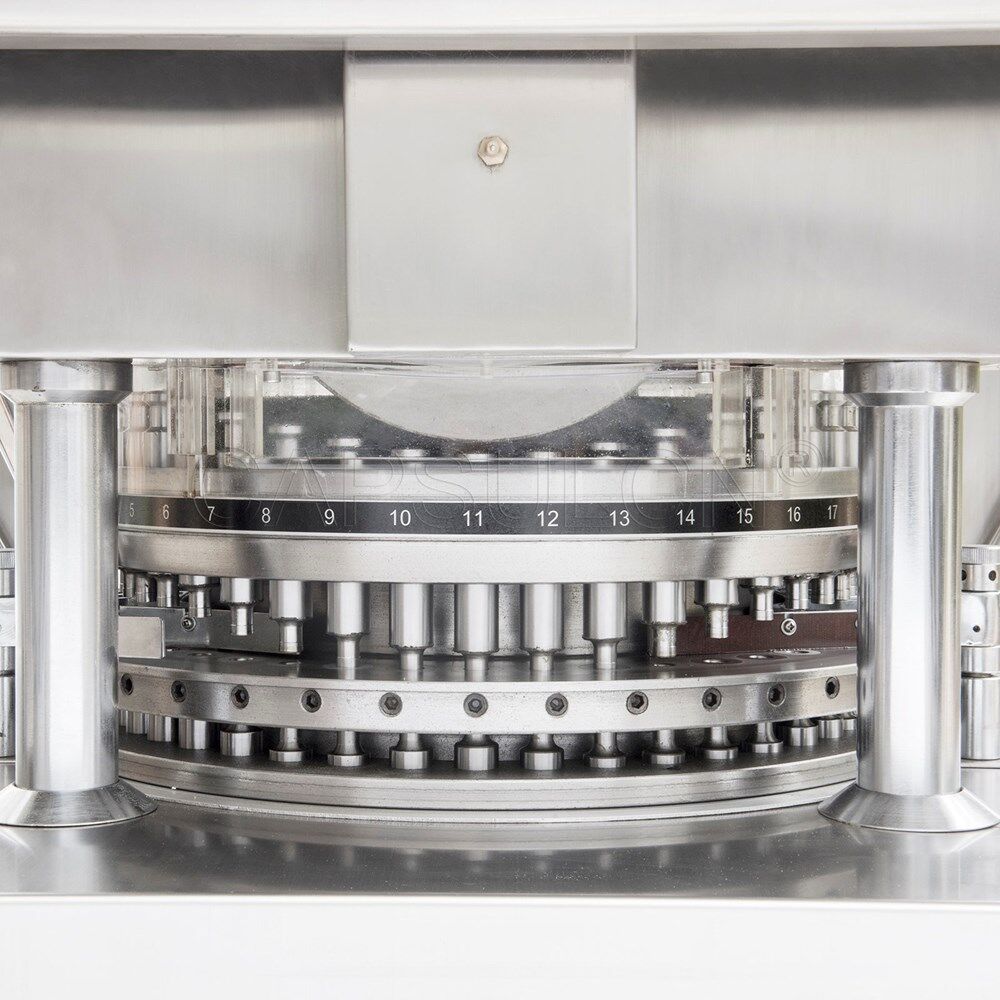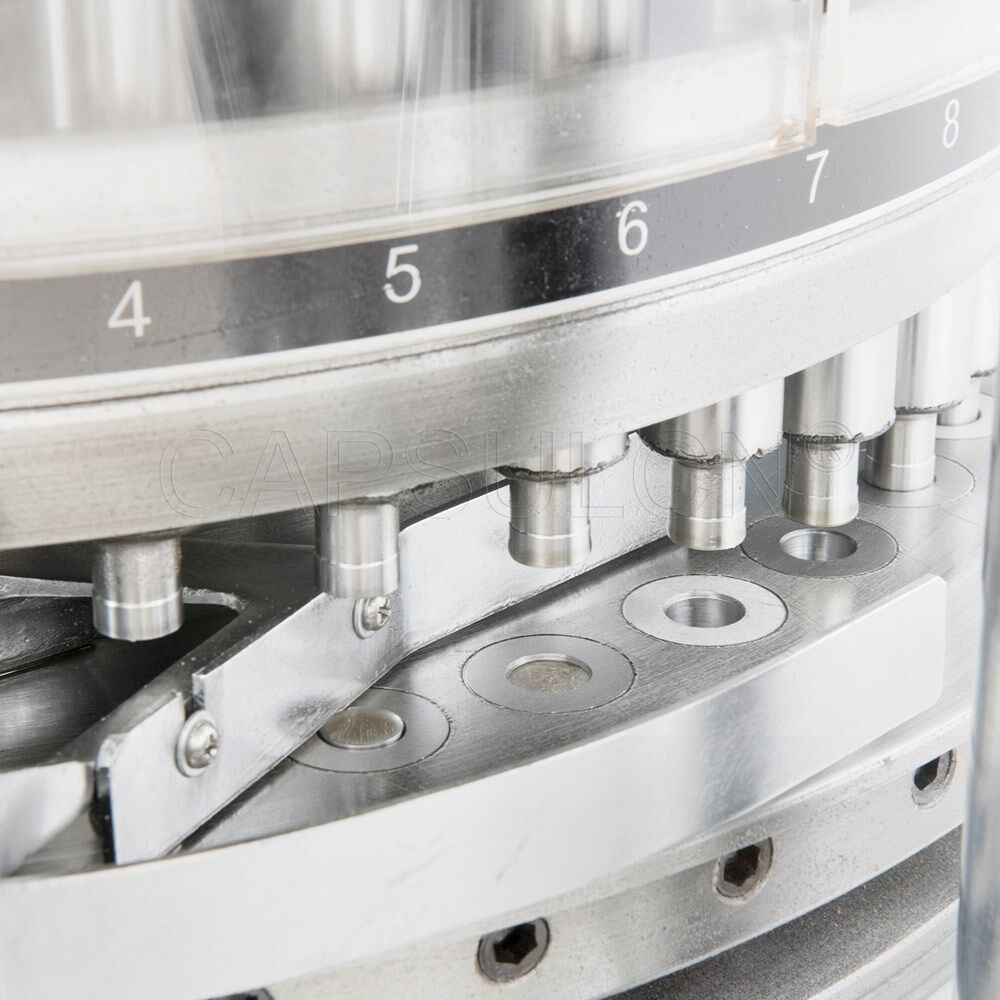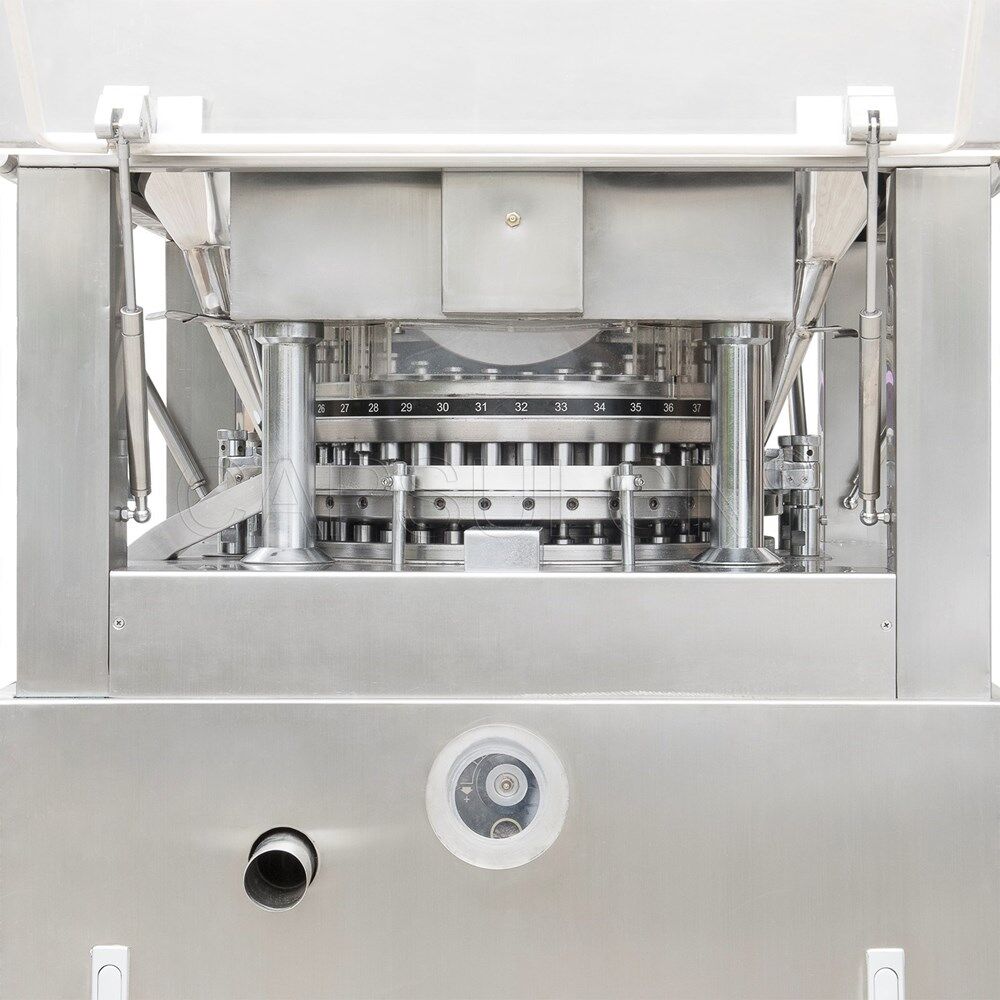 Introduction
1. Dies ist eine Maschine mit automatischer Rotation, Frequenzumwandlung und Geschwindigkeitsregelung sowie kontinuierlichem Tablettenpressen. Es wird vor allem bei der Herstellung von Tabletten in der Pharmaindustrie eingesetzt, aber auch in der Chemie-, Lebensmittel-, Elektronik- und anderen Industriebranchen wird es zur Verpressung körniger Rohstoffe zu Tabletten eingesetzt.
2. Die Maschine dient zum Pressen von körnigen Rohstoffen mit einem Pulvergehalt (über 100 Mesh) von nicht mehr als 10 %. Die Maschine ist nicht zum Pulverpressen von halbfesten, nassen Granulaten, Rohstoffen mit niedrigem Schmelzpunkt, feuchtigkeitsanfälligen Rohstoffen und keinem Granulat geeignet.
3. Diese Maschine kann runde, speziell geformte und gravierte Tabletten mit einer Größe von 4 bis 13 mm sowie Tabletten mit einer Größe von 18 mm gemäß den Bestellanforderungen pressen. Das Modell ZPH31 kann auch zum Pressen von runden, speziell geformten, doppelseitigen Beschriftungs-, Ring-, Doppelschicht- und Doppelfarbtabletten mit 4 bis 18 mm Durchmesser verwendet werden.
Specifications
| | |
| --- | --- |
| Modell | ZP-41D |
| Stanzmenge (Satz) | 41 |
| Max. Tablettendruck (kN) | 80 |
| Max. Tablettendurchmesser (mm) | 13(18) |
| Max. Tablettendicke (mm) | 6 |
| Max. Fülltiefe (mm) | 15 |
| Max. Produktionskapazität (Stk/h) | 170,000 |
| Arbeitsdurchmesser des Drehtellers (mm) | 420 |
| Drehtellergeschwindigkeit (U/min) | 14~36  |
| Matrizendurchmesser (mm) | 26 |
| Matrizenhöhe (mm) | 22 |
| Ober- und Unterstempellänge (mm) | 115 |
| Maschinengrundfläche (mm) | 1230*950 |
| Maschinenhöhe (mm) | 1,670 |
| Maschinengewicht (kg) | 1,700 |
Remarks
Überprüfen Sie die Teile regelmäßig, 1–2 Mal im Monat. Prüfen Sie, ob sich die beweglichen Teile wie Schneckenrad, Schnecke, Lager, Druckrad, obere und untere Führungsschiene flexibel drehen lassen, und beheben Sie Mängel wie starken Verschleiß rechtzeitig vor der Verwendung. Insbesondere ist die Lebensdauer der Andruckrolle und der Stempelspitze auf eine Million Kontakte begrenzt, da es sonst zu Ermüdungsschäden kommt.

 

Nach einmaligem Gebrauch sollte das restliche Pulver herausgenommen und das restliche Pulver in jedem Teil der Maschine abgebürstet werden. Bei längerem Nichtgebrauch müssen alle Matrizen entfernt, die Oberfläche der Maschinenteile mit Rostschutzöl gestrichen und mit einer Stoffplane abgedeckt werden.

 

Die Stanzmatrize sollte in einer abgedeckten, mit Öl getränkten Metallbox platziert und sauber gehalten werden, um Rost und Druckstellen zu vermeiden.

 

Achten Sie bei der Verwendung elektrischer Komponenten auf die Bedingungen der Arbeitsumgebung (in Bezug auf Temperatur und Luftfeuchtigkeit). Insbesondere der Frequenzumrichter sollte mit Vorsicht behandelt werden und im Allgemeinen zur Wartung an professionelle Hersteller geschickt werden.
Schreiben Sie Ihre eigene Bewertung
Bietet Auch
New Arrival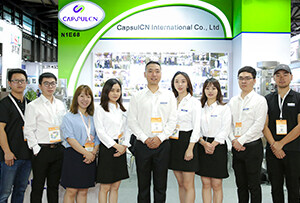 Our Team
As an expert in the pharmaceutical and pharmaceutical packaging industry, iPharMachine has provided solutions for hundreds of pharmaceutical and health product manufacturers for 17 years. By visiting customers, we get good reviews from our customers.
Kürzlich angesehen