ZKS Kontinuierliche Vakuumförderer
Introduction
Die pneumatische Pulver Vakuumförderer der QVC-Serie wird in automatischen Materialien für Tablettenpresse, Pulverisiermaschine, Kapselfüllmaschine, Siebmaschine, Verpackungsmaschine, Pulverisiermaschine, Siebmaschine und Mischmaschine usw. verwendet.
Es ist keine mechanische Vakuumpumpe erforderlich, daher ist es einfach aufgebaut, hat ein kleines Volumen, ohne zu reparieren, kein Geräusch und ist leicht zu kontrollieren Es kann aufgehört werden, die Trennschicht für das Beschickungsmaterial zu trennen, da die Maschine ein hohes Vakuum hat. Der pneumatische Vakuumförderer der QVC-Serie wurde nach internationalem Standard entwickelt. Es ist leicht zu reinigen und schön. Es erfüllt die GMP-Anforderungen.
Specifications
| Mold | Capacity | Compressed air Consumption | Pressure of Supplied Air |
| --- | --- | --- | --- |
| QVC-1 | 350kg/h | 180L/min | 0.5-0.6Mpa |
| QVC-2 | 700kg/h | 360L/min | 0.5-0.6Mpa |
| QVC-3 | 1500kg/h | 720L/min | 0.5-0.6Mpa |
| QVC-4 | 3000kg/h | 1440L/min | 0.5-0.6Mpa |
| QVC-5 | 6000kg/h | 2880L/min | 0.5-0.6Mpa |
| QVC-6 | 9000kg/h | 4320L/min | 0.5-0.6Mpa |
Remarks
Es kann die statische Elektrizität entfernen und der Filter ist sehr leicht zu reinigen.
Diese Maschine ist luftdicht ohne Kreuzkontamination.
Es ist aus ungiftigem und korrosionsbeständigem Material hergestellt.
Automatisch intelligent gesteuert.
Einfache Einrichtung und kleines Volumen, das Gewicht ist gering
Bewertungen
The vacuum delivery is very good, and the capsules are safe and sound.
From: Chius | Datum: 03.03.2021 21:33
War die Bewertung hilfreich?
(

0

/

0

)
Schreiben Sie Ihre eigene Bewertung
Bietet Auch
New Arrival
Verwandte Produkte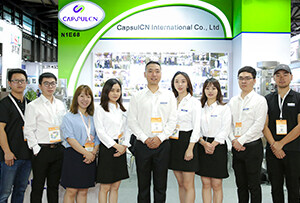 Our Team
As an expert in the pharmaceutical and pharmaceutical packaging industry, iPharMachine has provided solutions for hundreds of pharmaceutical and health product manufacturers for 17 years. By visiting customers, we get good reviews from our customers.
Kürzlich angesehen