LSV-C100 Steigender Kapsel-Polierapparat und Sorter
Introduction
Der LSV-C100 Kapselpolierer hat doppelte Funktionen beim Polieren und Heben von Kapseln erreicht. Einlass der Maschine kann mit jedem Modell der Kapselfüllmaschine verbunden werden, und Auslass mit Kapsel Sortierer und Metalldetektor, so dass die Produktionslinie der Kapsel Polieren, Heben, Sortieren und Erfassen zu realisieren.
Specifications
| | |
| --- | --- |
| Model | LSV-C100 |
| Capsule Model No. | 00# 0# 1# 2# 3# 4# |
| Max Output Capacity | 600,000pcs/h |
| Inlet Height | 800mm |
| Inlet Hopper Size | 300*250mm |
| Outlet Height | 1040mm |
| Outlet Hopper Size | 65*50mm |
| Power Supply | 1PH  220V/110V 50Hz/60Hz 0.2kw |
| Compressed Air | 0.3m3/min  0.3Mpa |
| Vacuum | 3.0m3/min -0.1Mpa |
| Dimension | 500*840*1458mm |
Remarks
Ausgestattet mit aktuellen Konzepten und fortschrittlichen Technologien, verfügt die Maschine über folgende Eigenschaften:
Doppelte Funktionen des Polierens und Erhöhens der Kapsel, um eine hohe Flexibilität für Folgeanlagen zu gewährleisten;
360 ° -Kreiseinstellung für Einlass und Auslass, um die Produktion bequemer zu machen und den Fabrikraum zu schonen;
Sortieren Sie automatisch weniger, leere, gebrochene und kapselgetrennte Kapseln;
Schnellverbindungssystem zur sicheren und schnellen Demontage und Montage;
Teile, die mit Medizin in Berührung kommen, alle aus Edelstahl 316L oder einem anderen Material entsprechen den Sicherheitsstandards der modernen Medizin;
Abnehmbare Bürste an der Hauptwelle kann gründlich gereinigt werden. Kein toter Winkel während der gesamten Maschinenreinigung. Erfüllen Sie die Anforderungen von cGMP.
Bewertungen
The speed of this machine is so fast that the capsules are separated very well.
From: Isabella | Datum: 01.03.2021 03:28
War die Bewertung hilfreich?
(

0

/

0

)
Schreiben Sie Ihre eigene Bewertung
Bietet Auch
New Arrival
Verwandte Produkte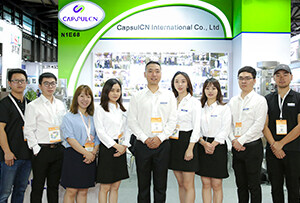 Our Team
As an expert in the pharmaceutical and pharmaceutical packaging industry, iPharMachine has provided solutions for hundreds of pharmaceutical and health product manufacturers for 17 years. By visiting customers, we get good reviews from our customers.
Kürzlich angesehen