Halbautomatische Zählmaschine YL-4B Bedienungsanleitung
Most Seller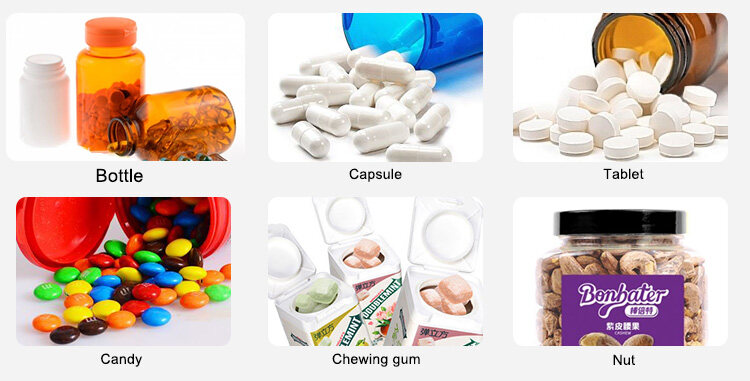 Einführung
Das Produkt nutzt das Prinzip der photoelektrischen Induktion, um die erfassten Partikel zu zählen und aufzuteilen. Die Maschine verwendet eine Vibrationsaustastung und anschließend eine rotierende Zentrifugalentladung, um die Partikel einzeln zu zählen. An der Rückseite des Gleises ist ein Umkehrmagnetventil angebracht, um das fallende Gleis nach links und rechts umzuschalten. Wenn die linke Seite entsprechend der eingestellten Menge gefüllt ist, wird zum Befüllen auf die rechte Seite umgeschaltet. Gleichzeitig wird die Flasche unter dem Auslass manuell ausgetauscht, um einen kontinuierlichen Betrieb zu ermöglichen.

Spezifikationen
| | |
| --- | --- |
| Modell | YL-4B |
| Kapazität | 1000-4000pcs/min |
| Materialien | 00-5# Kapseln, Weichkapseln, Tabletten mit einem Durchmesser von 5,5-18 mm, speziell geformte Tabletten, Dragees, Tabletten mit einem Durchmesser von 6-16 mm |
| Ladebereich | 2-9999 (einstellbar) |
| Spannung, Leistung | AC 220V/50HZ  110V/60HZ   0.1KW |
| Flaschenhöhe | 40-190mm |
| Flaschenmund | 10–500 m runde und eckige Flasche |
| Behälterkapazität | 10L |
| Größe | 820x600x720mm |
| Reingewicht | 65kg |
| Verpackungsmaße | 920x780x930mm |
| Bruttogewicht | 87kg |
| Bemerkungen | Die Produktionsgeschwindigkeit hängt von der Sorte, Größe, Größe und Menge der Flaschen ab. |
Maschinenwartung
Reinigen Sie die Maschine und das Gerät nach jeder Produktion und vor dem Start. Entfernen Sie die in jedem Teil verbliebenen Materialien und Staub, da dies sonst zu Funktionsstörungen oder Ausfällen des Geräts führen kann. Schalten Sie vor der Reinigung den Netzschalter aus. Andernfalls kann es zu Verletzungen wie Stromschlägen kommen, wenn das Gerät eingeschaltet ist.
Überprüfen Sie regelmäßig die Befestigungsschrauben aller Komponenten und die Verbindung der Kabelklemmen des elektrischen Systems, um festzustellen, ob die Schrauben locker sind und der Kontakt gut ist. Wenn während des Produktionsprozesses ein Brandgeruch auftritt, muss dieser sofort gestoppt werden. Andernfalls kann es zu Schäden an den elektrischen Teilen des Geräts oder zu Kurzschlüssen, Schäden, Bränden, Verletzungen usw. kommen.
Reinigen Sie die Lichtgitterdüse regelmäßig, um den normalen Gebrauch des Zähllichtgitters sicherzustellen.
Wischen Sie die Außenfläche der Maschine regelmäßig jeden Monat ab, um zu verhindern, dass die Oberfläche der Maschine durch Staub korrodiert und rostet, und um sicherzustellen, dass die Maschine dauerhaft wie neu aussieht.
Alle Sicherheitserkennungsgeräte müssen auf ihre Wirksamkeit überprüft werden und jeder Alarmschutzmechanismus muss ordnungsgemäß funktionieren.
Schreiben Sie Ihre eigene Bewertung
Bietet Auch
New Arrival
Verwandte Produkte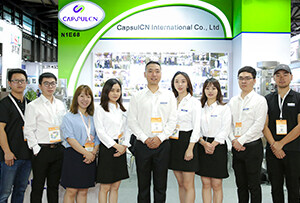 Our Team
As an expert in the pharmaceutical and pharmaceutical packaging industry, iPharMachine has provided solutions for hundreds of pharmaceutical and health product manufacturers for 17 years. By visiting customers, we get good reviews from our customers.
Kürzlich angesehen