CapCN-Sep M1 Metalldetektor
Introduction
Der pharmazeutische Metalldetektor, der deutsche Technologie mit hoher Präzision, Empfindlichkeit und Stabilität anwendet, wurde entwickelt, um Tabletten, Kapseln und Granulate zu erkennen. Es eignet sich zum Auffinden und Entfernen von magnetischen und nichtmagnetischen metallischen Fremdkörpern in Tabletten und Kapseln. Auch im Produkt eingebettete kleine Metallspäne und Drähte können schnell online (elektrisch) entfernt werden. Während des Betriebs kann der Metalldetektor perfekt (100%) erkennen, wodurch der Materialverlust reduziert und die normale Produktion nicht beeinträchtigt wird. Mit jahrelanger Erfahrung auf industrieller Ebene kann es eine Arzneimittelkontamination durch metallische Fremdkörper vermeiden und Kontaminationen auf ein Minimum reduzieren.
Specifications
| | |
| --- | --- |
| Model | T60/30 |
| Inlet | 60*30mm |
| Sensitivity | Fe 0.2mm SUS 0.4mm NoFe 0.3mm |
| Max Throughput | 600000pcs/H |
| Weight | 40kg |
Remarks
Geeignet zum Auffinden und Trennen von magnetischen und nichtmagnetischen Metallen in Tabletten und Kapseln.
Es kann mit Tablettenpressmaschine, Kapselfüllmaschine und Tablettensiebmaschine verwendet werden oder allein verwendet werden, einfach an den Standort anzupassen.
Eliminierungsmethode: Minimieren Sie den Materialverlust mit der Elektromagnet-Steuerklappe. Schnelle automatische Eliminierung, um die normale Produktion aufrechtzuerhalten.
Die Detektionsspule ist aus Edelstahl und das Innere ist komplett versiegelt, für einmaliges Ausgießen, dauerhaft fest.
Lassen Sie Vibrationen am Industriestandort zu, die Stromversorgung sollte über eine separate Verkabelung erfolgen, um elektromagnetische Interferenzen durch andere elektrische Geräte zu vermeiden.
Modularer Aufbau: Systemsteuerbox, Erkennungssonde, Struktur eliminieren, Rahmen vollständig getrennt, einfacher Austausch und Wartung.
Verwenden Sie das neueste Mikroprozessor-Steuerungssystem mit automatischer Lerneinstellungsfunktion
Erfüllen Sie HACCP-, PDA- und GMP-Zertifizierungsanforderungen, halten Sie sich an Vorschriften, verfügbare Zertifizierungsdokumente und anspruchsvolle Tests.
Einfaches Design, leicht zu reinigen
Schreiben Sie Ihre eigene Bewertung
Bietet Auch
New Arrival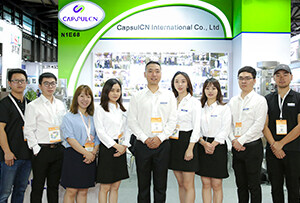 Our Team
As an expert in the pharmaceutical and pharmaceutical packaging industry, iPharMachine has provided solutions for hundreds of pharmaceutical and health product manufacturers for 17 years. By visiting customers, we get good reviews from our customers.
Kürzlich angesehen