BYC-300 Tablet-Beschichtungsmaschine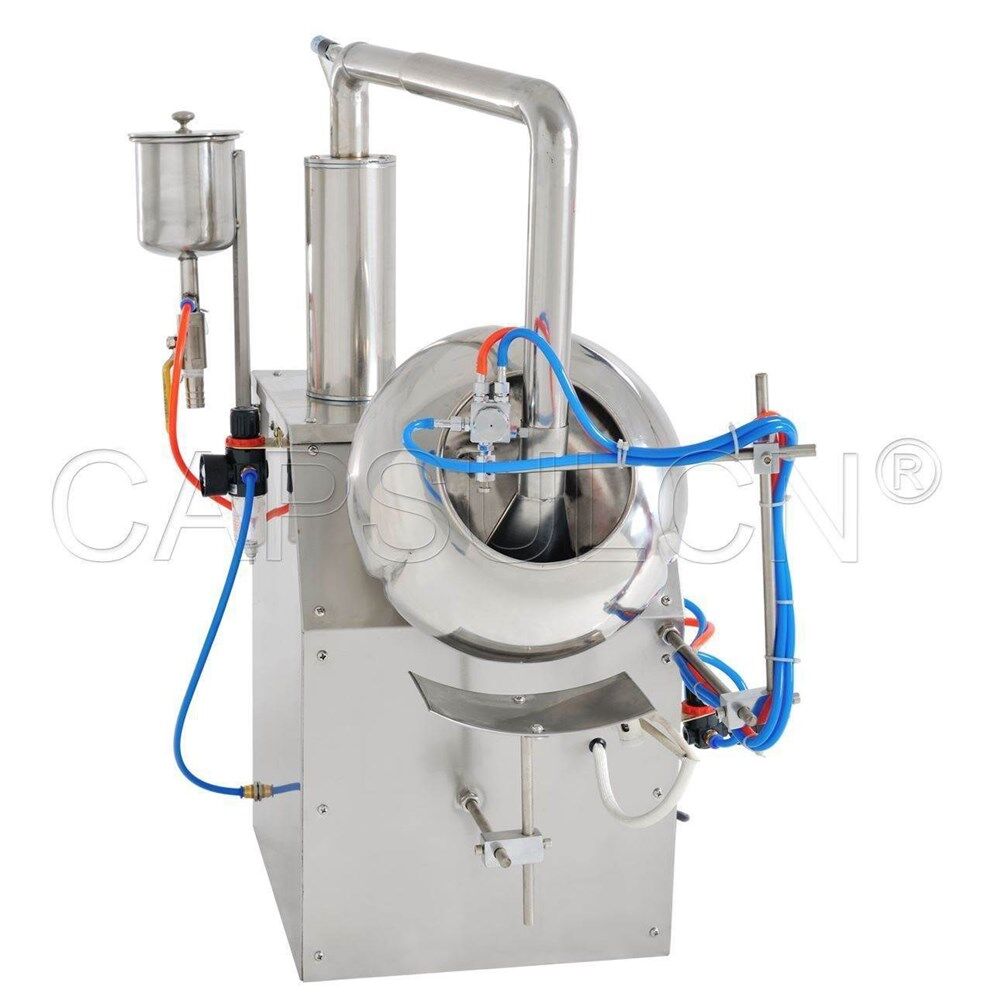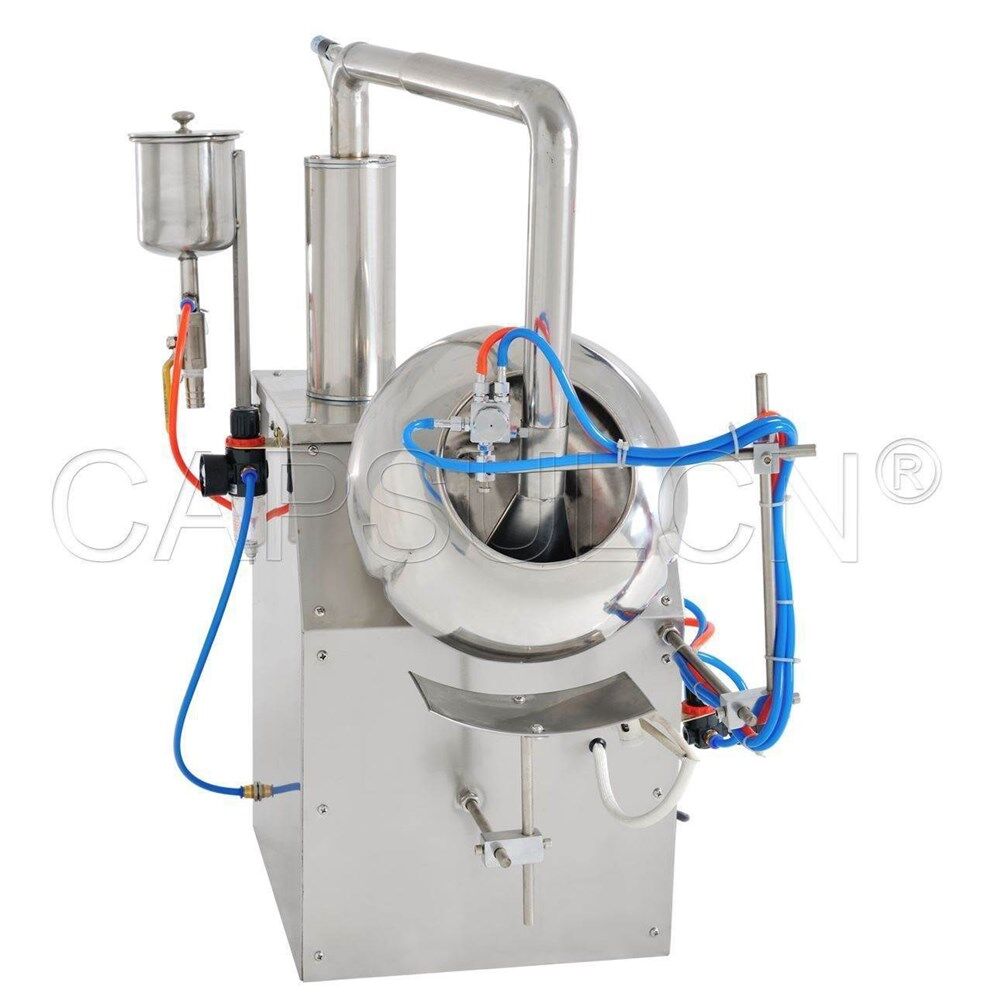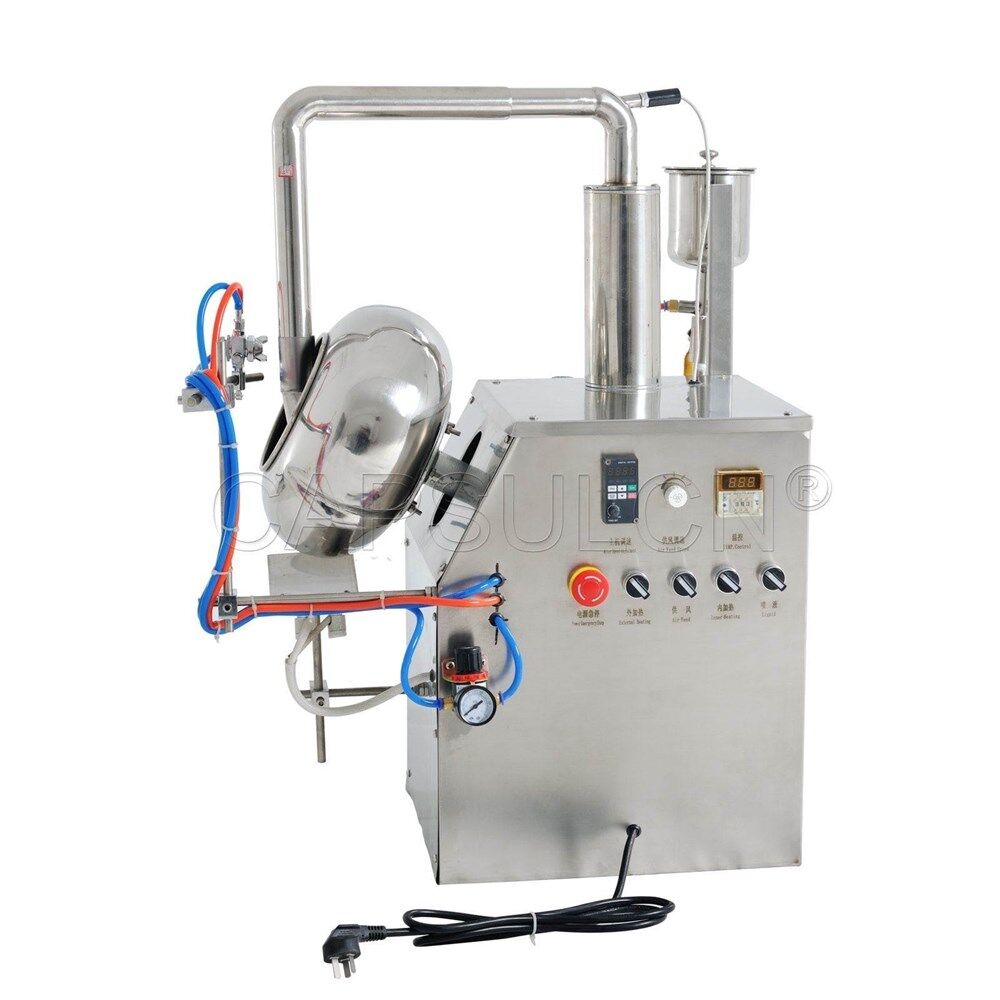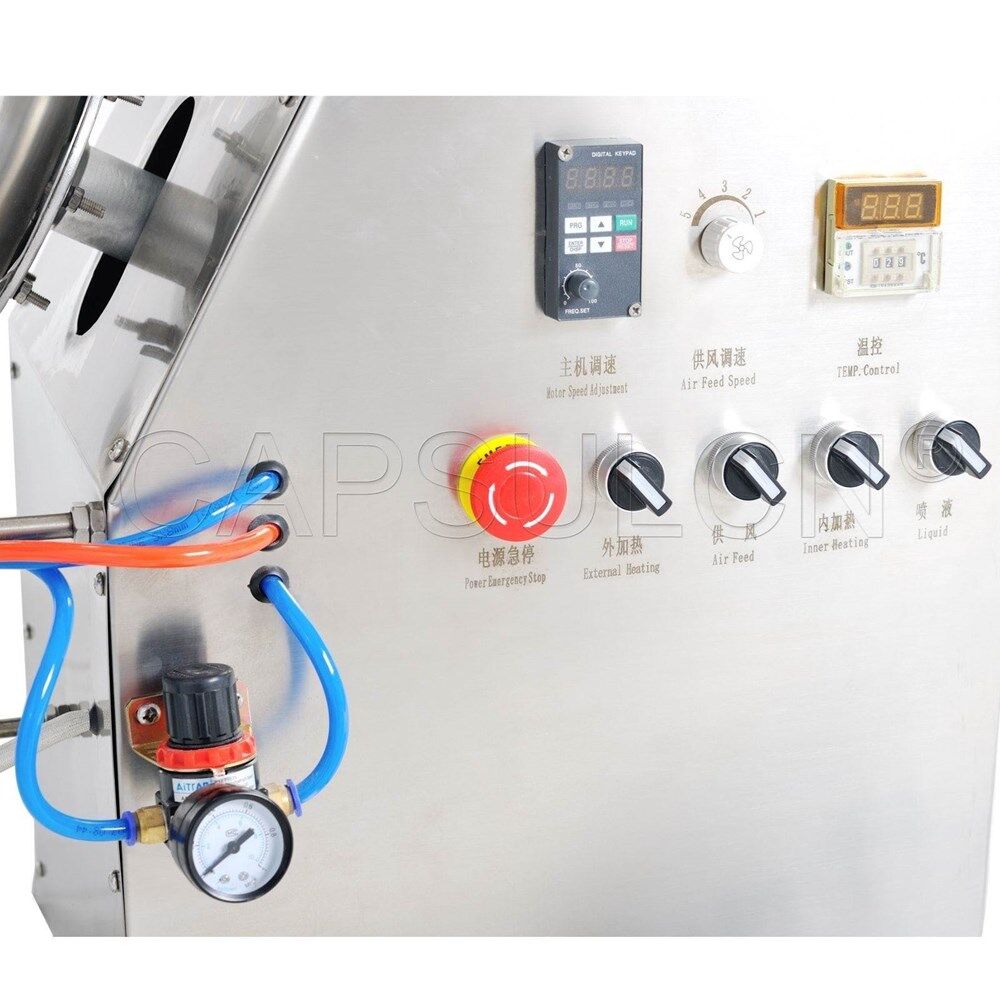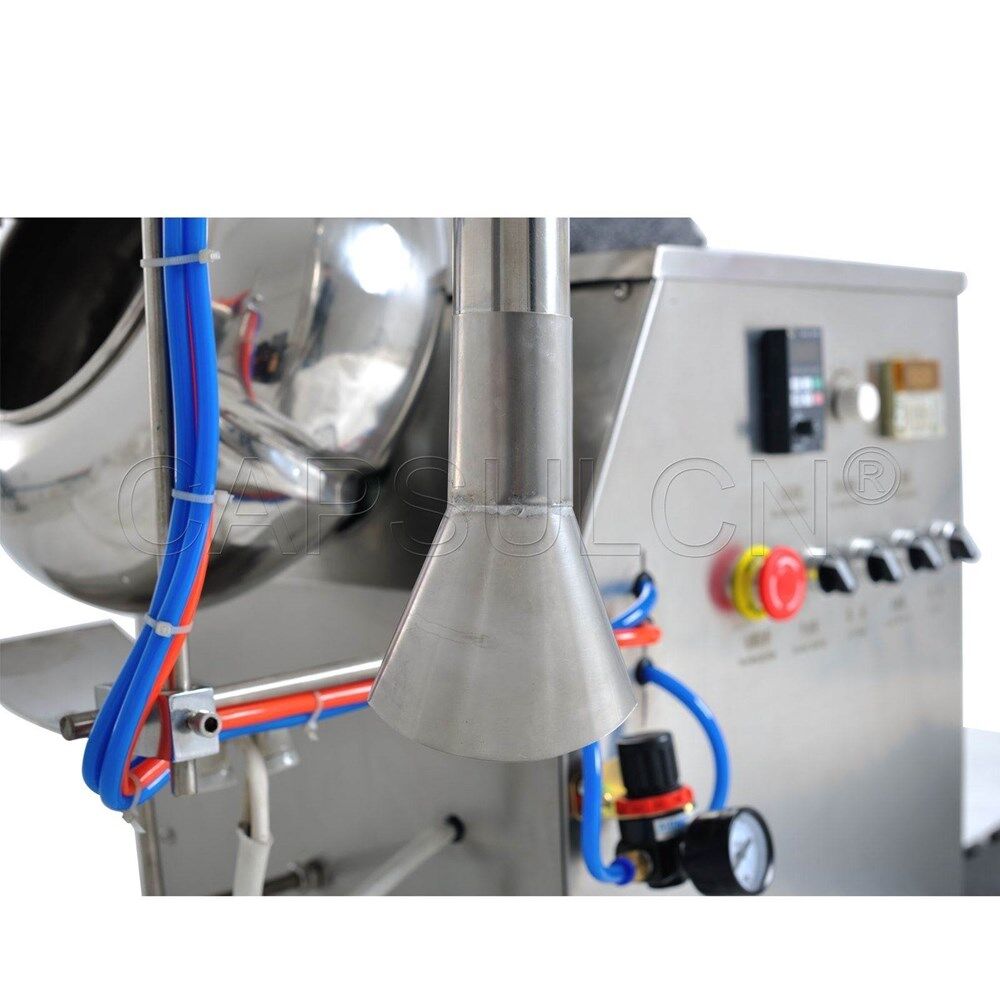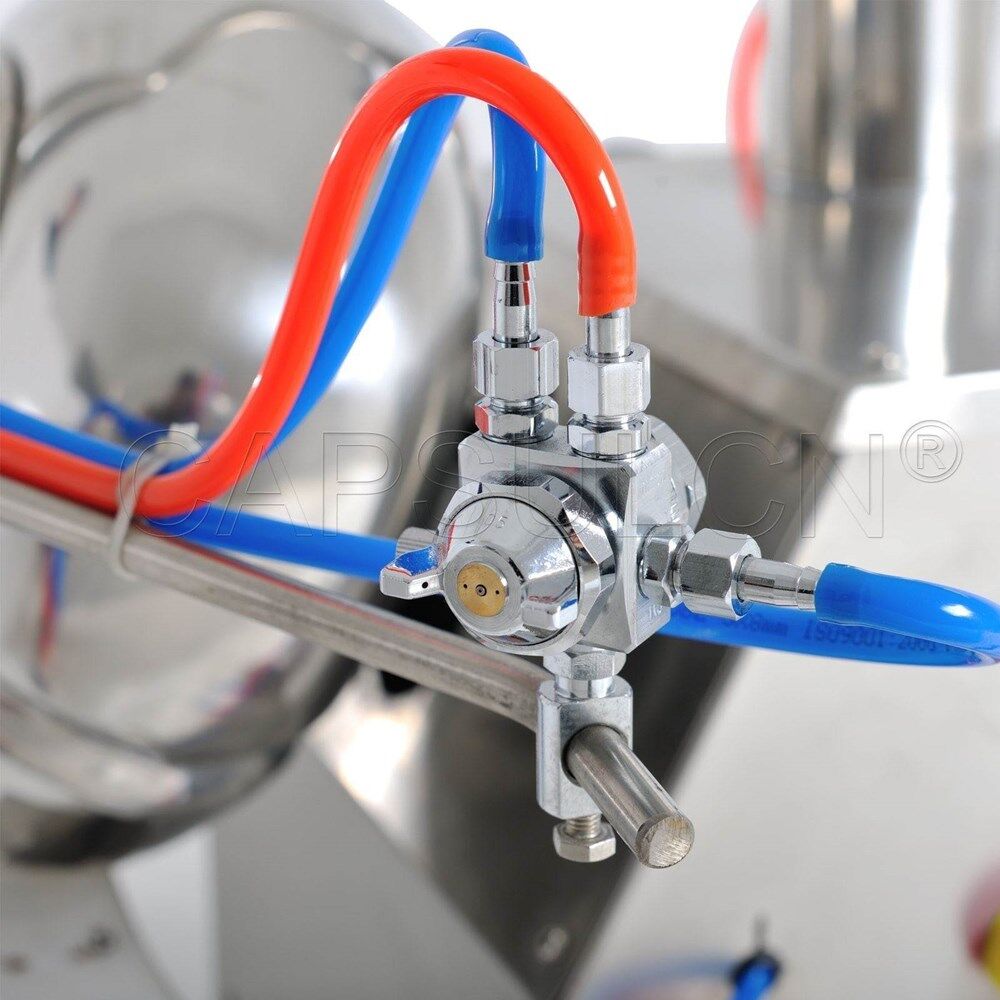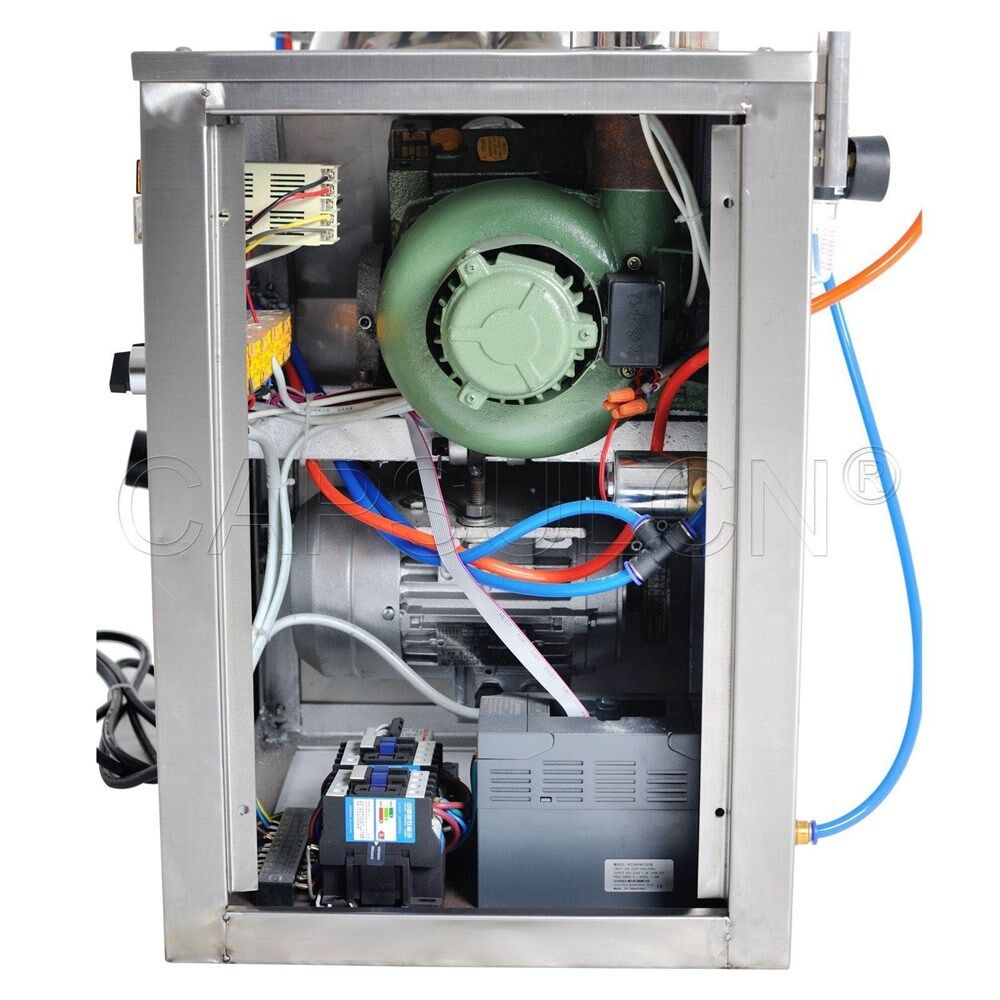 Introduction
Es ist eine neue Art von Ausrüstung, die auf der Grundlage der ursprünglichen gemeinsamen Typ Zucker verbessert.Es integriert starke Kraft, schwache Leistung, hydraulische und pneumatische.Diese Maschine wird verwendet, um Zucker-Beschichtung und Film-Beschichtung zum Kern der chinesischen traditionellen und westlichen Medizin Tabletten durchzuführen. Beschichtungsmaschine.
Das ist Annahme des Mainframe (ursprüngliche Zuckerbeschichtungsmaschine), regulierbares Normaltemperaturwarmluftsystem, automatische flüssige Versorgung und Luftzufuhrsprühsystem, etc. Der Motor nimmt Frequenzumsetzer, unter Verwendung der hohen Zerstäubungsgewehrsprays die Beschichtungszusätze zu Tablettenoberfläche durch an Methode der automatischen elektrischen Steuerung.
Die Tablette macht außerdem eine kontinuierliche und komplexe Bewegung der Bahn in der Beschichtungspfanne, wobei die Beschichtungslösung den Tablettenkern gleichmäßig bedeckt.Das steuerbare Warmluft-System mit normaler Temperatur in der Pfanne trocknet die Tabletten zur gleichen Zeit; Bilden Sie einen festen, feinen, vollständigen und glatten Oberflächenfilm.
Das automatische Versorgungsfahrzeug wird zum Heizen und Isolieren der Steinwolle verwendet, selbst wenn die Temperatur 80-90 ° C erreicht, aber die Außenwand des Fasses behält die normale Temperatur. Das Versorgungsfahrzeug ist mit einer Peristaltikpumpe und einem Dreiwege-Magnetventil ausgestattet. Dadurch können die beiden Spritzpistolen gleichzeitig arbeiten.Es ist auch mit einem genauen Rührmotor ausgestattet, der Rührbeschichtungslösungrühren kann, und die Geschwindigkeit des Rührens ist einstellbar.
Es verwendet das Rad an der Unterseite des Fahrzeugs installiert, so dass Benutzer es zufällig bewegen.Diese Maschine hat Vorteile der vereinfachten Bedienung, glatte, feine und helle Oberfläche, spart Zubehör und bequeme Wartung.Es ist die ideale Ausrüstung für Tablet-Film-Beschichtung.
Specifications
| | | | |
| --- | --- | --- | --- |
| Moder | BYC-300 | BYC-400 | BYC-600 |
| Dia. Of Pot | 300mm | 400mm | 600mm |
| Rotational Speed | 46r/min | 46r/min | 40r/min |
| Motor Power | 0.37kw | 0.55kw | 0.55kw |
| Heating Wire Power | 500w | 500w | 800w |
| Blower Power | 40w | 40w | 60w |
| Capacity | 2kg/h | 5kg/h | 15kg/h |
| Weight | 65kg | 70kg | 120kg |
| Overall Size | 485*585*765mm | 485*585*810mm | 700*540*1300mm |
| External heating power | 500w | 500w | 600w |
Bemerkung
Überprüfen Sie, ob alle Teile der Tablettenbeschichtungsmaschine festgezogen sind, bevor Sie sie verwenden.
Waschen Sie sowohl innen als auch außen den Zuckertopf.
Schalten Sie den Hauptmotor ein, damit die Maschine 2 Minuten im Leerlauf läuft, um zu beurteilen, ob eine Fehlfunktion vorliegt.
Bewertungen
This new type of coating machine brings a fundamental change in tablet coating technology. The tablet is placed in a cascade of tablet motions, which brings a higher liquid coating rate than traditional coating pans.
From: Davis | Datum: 01.03.2021 04:06
War die Bewertung hilfreich?
(

0

/

0

)
Schreiben Sie Ihre eigene Bewertung
Bietet Auch
New Arrival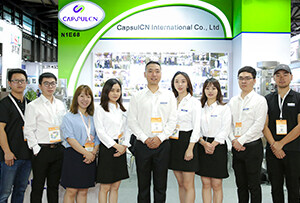 Our Team
As an expert in the pharmaceutical and pharmaceutical packaging industry, iPharMachine has provided solutions for hundreds of pharmaceutical and health product manufacturers for 17 years. By visiting customers, we get good reviews from our customers.
Kürzlich angesehen